You'll know Hog Roast Crantock as providers of top-class catering, where we satisfy the wants and needs of our customers and their guests with all kinds of delicious food. You may also know us for hiring out machines so that you can DIY with a hog roaster at your choice of venue, whether you want to cook a stunning hog or spit roast or barbecued food. What you may not know is that we make those machines by hand ourselves at our Lancashire factory and we sell them as well as hire them out.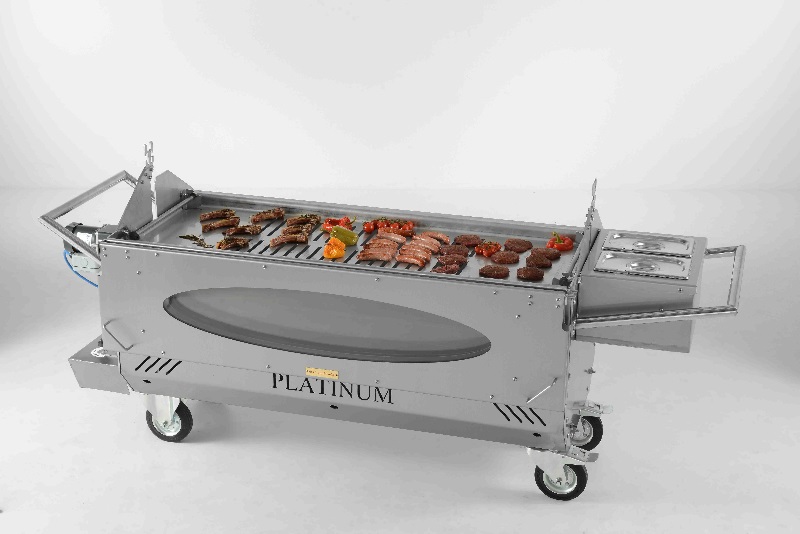 For many years, Hog Roast Crantock has offered machines for sale, both new and used ones that are our own brand but also other brands too. Our machines are lightweight and portable and run on gas, so there's no need for mains electric to cook with one, meaning you can use it just about anywhere you fancy, whether home or away. Many of our customers are professional caterers but some are domestic cooks who understand that using a hog roasting machine to cook is not only easy but can save you money in the long run and the ability to take your machine to cook wherever you need is a great added bonus.
One of our existing sales customers, a wedding caterer, already has two of our machines and has spent a long time cooking with them to provide tasty food for his customers. He often cooks the meat above while seasonal vegetables, potatoes and stuffing simultaneously cook to perfection inside the machine, thus creating a whole meal in one go, aside from the rest of the trimmings.
Recently, this customer contacted our experts at Hog Roast Crantock to ask about our bigger machines in stock in our showroom as he was thinking of adding a third to his collection. On Monday, he went along to check our machines out and had a tour of our factory while he was there, watching one of our machines being hand-built from scratch, and at the end of the visit, he left with one of our amazing Platinum machines.