When you love hog roasts as much as we do, you'll find yourself looking for any excuse to have one, and for most people, birthdays provide exactly that!
So, with a special someone's 40th coming up, the Hog Roast Prescot customer service team were approached by a client who was keen to organise an intimate affair in honour of the special day. After speaking to our catering manager, Paul, they soon settled on our classic hog roast menu. This spread is ideal for small gatherings, and due to the stripped-back nature of the menu, it's an excellent way to showcase the authentic flavours of our hog roasts!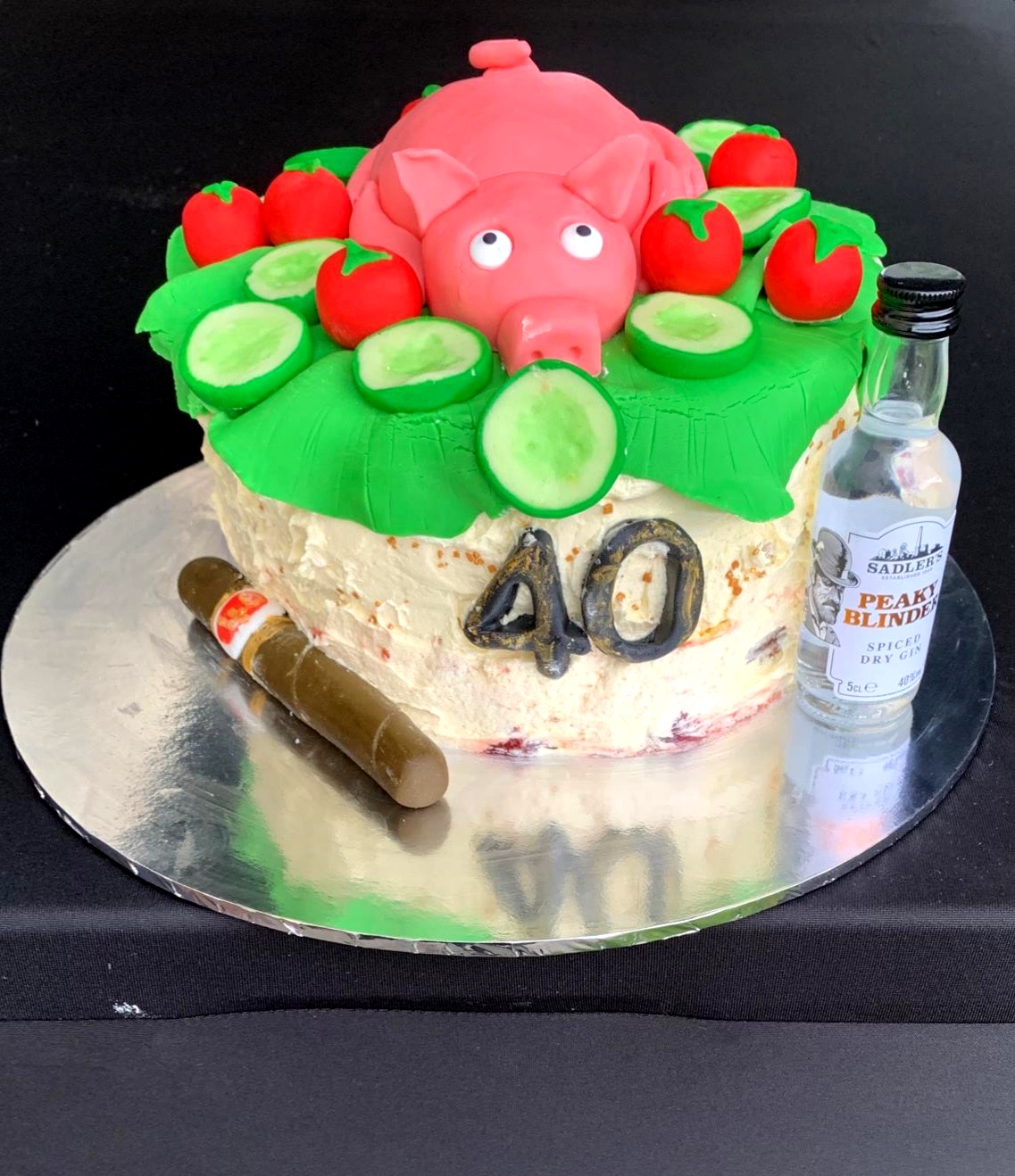 Our pigs generally take several hours to cook, so Hog Roast Prescot made sure to arrive at the client's home well ahead of schedule! This allowed them enough time to comfortably set up the catering gazebo and cooking equipment in the client's cosy front garden and get the food on the go.
As the serving time approached, Hog Roast Prescot began carving off the crisp layer of salted crackling, revealing an interior of juicy fork-tender pork that was to be served alongside the homemade sweet applesauce and lightly floured gluten-free rolls and wraps. In addition to the drool-worthy meaty feast, the team had made sure to include a veggie/vegan alternative which consisted of grilled veggie skewers with the option of added halloumi, tzatziki dip and flatbreads.
All 30 guests were eager to tuck into the inviting spread, but the client had one last surprise left up their sleeve! Once everyone was seated and happily munching away on their rolls (which had been stuffed so full of pulled pork and crackling that they were practically overflowing!), the client unveiled the masterpiece they had been secretly working on; a buttercream cake, topped off with a fondant pig.
The Hog Roast Prescot team were thoroughly amazed by the effort the client had gone to, and they weren't the only ones! The birthday boy was over the moon, and he appreciated the addition of the fondant cigar and dry gin that was a special homage to his favourite show, Peaky Blinders.