With lots of events having to be put on hold at the moment and our usual level of on-site event catering services being reduced for the time being, we are using this time as productively as possible by running a range of socially distanced training days at our headquarters for members of the Spitting Pig family to ensure everyone stays as motivated and enthusiastic as ever about the catering services that we offer!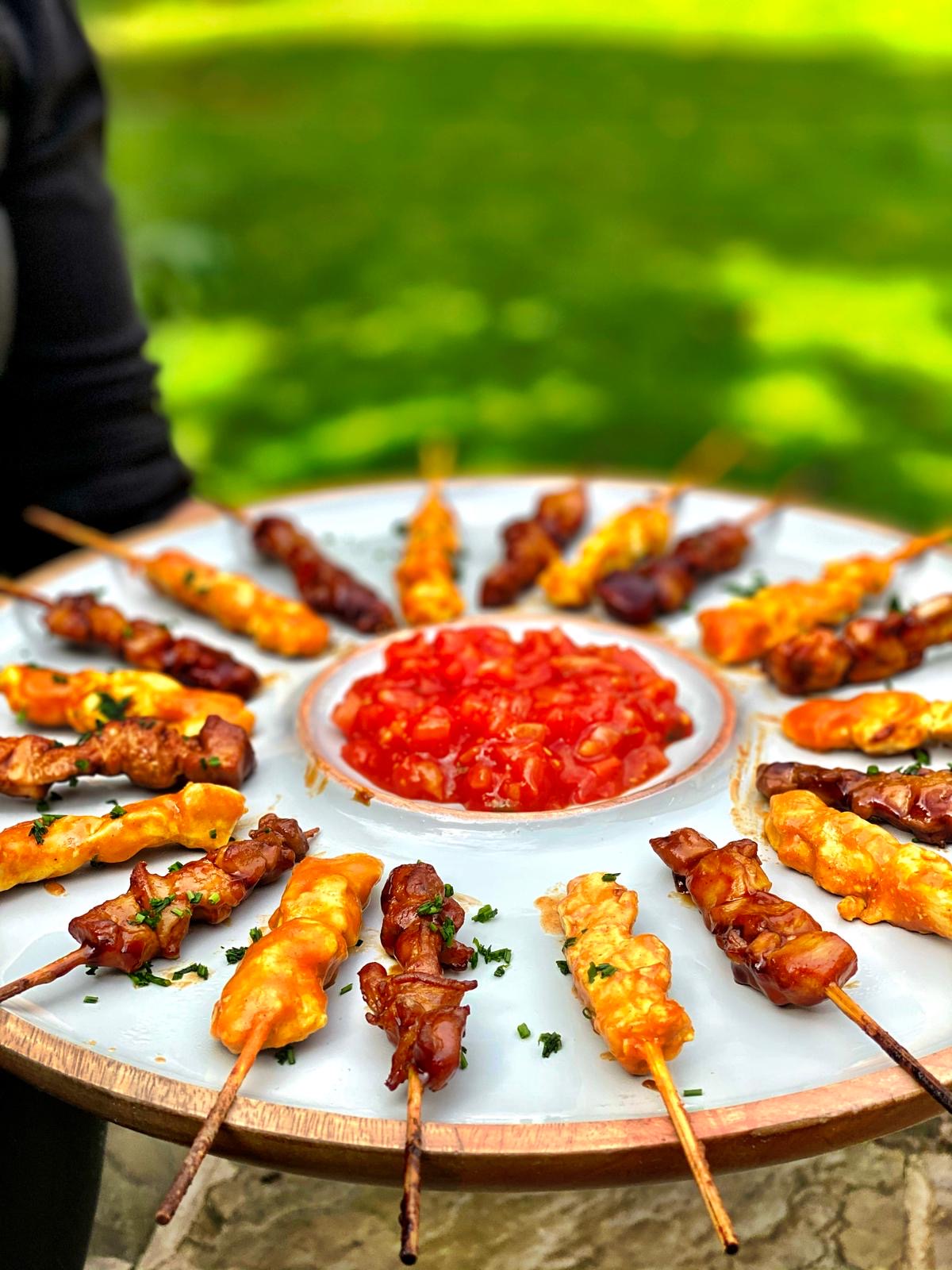 As small weddings are still permitted to go ahead, we recently hosted a wedding catering training opportunity, which was a very fruitful and fun day for those who attended, and gave everyone the chance to share ideas and tips for making our wedding catering packages as appealing and successful as possible. We offer an impressive range of wedding catering packages for all styles and budgets, and we are continually developing our menus in order to stay ahead of the competition! For many couples, the inclusion of a stylish canape welcome reception is the ideal way to start their wedding meal, with platters of tasty and interesting nibbles being served by our on-site events team to the guests to whet everyone's appetite before the main meal.
The Spitting Pig team are always brimming with creative concepts for our canape options and we had a great day showcasing both our classic and newer canape ideas for all of the hog roast catering enthusiasts who joined us. We always work hard to ensure our menus offer the diversity that modern diners require, and as first impressions are so crucial, it is important to us that our canape selection achieves the same result! By the end of the day the participants were left feeling inspired by what they had learnt and were full of fresh ideas about providing even more varied platters of canapes for wedding receptions in their own hog roast catering services. They all had a very pleasant and productive day at Spitting Pig HQ and they can't wait to try out new ideas for mini versions of classic British dishes, as well as canapes inspired by global cuisines in addition to delicious seafood, vegetarian and vegan nibbles for their newlywed clients and their guests to enjoy!