If you have always dreamed of starting your own hog roast business but you feel a bit daunted by everything and you don't know where to start, you have definitely come to the right place! After starting out almost 30 years ago, the Spitting Pig team have continually grown and developed, and we have gone on to become the UK's leading hog roast catering experts. Because we are still just as passionate about hog roast catering as we always have been, we love nothing more than helping others to set up and succeed in their own hog roast catering ventures, and if you are thinking of taking this exciting step, we would like to give you the opportunity to benefit from our many years of hog roast catering experience and expert advice to give you the best chance of success!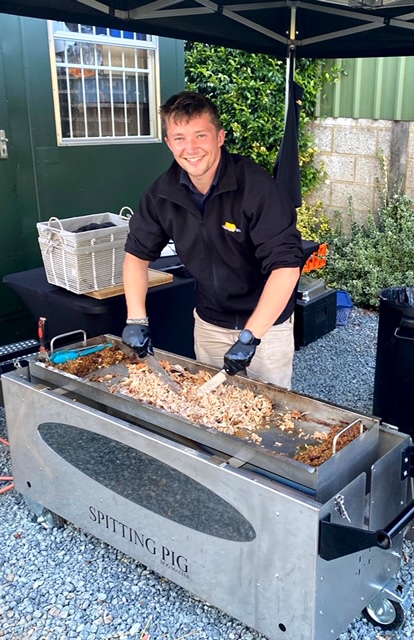 Here at Spitting Pig, there are many ways we can help you, depending on your existing experience and knowledge in event catering, and how confident you are in all of the other essential aspects of running your own catering business. Firstly, when it comes to taking the major step of purchasing your hog roast catering equipment, we can give you the assurance that if you purchase your machine from us, you will be investing in industry-leading equipment, which we manufacture ourselves at our UK site. We will identify exactly the right pieces of equipment that meet your needs, depending on the capacity, functionality and any extra features you require and give you full training in how to use it confidently and safely in order to produce succulent and flavoursome pork every time! Additionally, we can advise you on where to source the highest standard of pork from, give you lots of menu ideas and tips on how to efficiently make your dishes from scratch on-site. We can also give you extensive advice on marketing, developing your brand and setting up and maintaining an effective website.
We understand that starting your own business is not a decision to be taken lightly, but the Spitting Pig team are here to support you in all aspects of setting up and running your own successful hog roast catering business and in taking your first steps towards establishing a fun and rewarding catering career for yourself!