If you would love to be the proud owner of a hog roast machine but you are worried about the cost, don't let budget constraints prevent you from purchasing your very own top of the range hog roast machine! Here at Hog Roast Machines, we have an impressive array of second-hand machines available to purchase, which all come with a 12-month warranty after being fully inspected, serviced and reconditioned by our specialist team of hog roast machine engineers.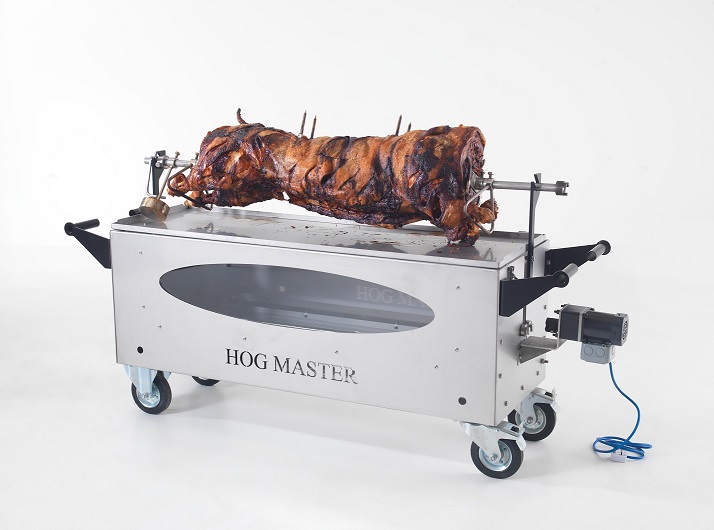 Each used hog roast machine that passes through the Hog Roast machine workshop will be fully vetted before resale and comes with our professional guarantee that every component is in full working order. All of our used machines are also given a thorough deep clean, and they leave our workshop looking shiny and as good as new. The durable stainless steel design of our hog roast machines offers a robustness that resists the wear and tear associated with the continual transportation and use of mobile catering equipment. Looking as good on the outside as they function on the inside, none of your customers will be able to tell that the hog roast you have bought from us has been pre-owned.
So, if you are looking for an additional piece of kit to add to your catering repertoire, or you are seeking a cost-effective way of providing some great outdoor catering over the summer period, there are many reasons why investing in a used hog roast machine is a fantastic option for your business.
If you purchase a used hog roast machine us, not only will you be saving money, you will also have the peace of mind that the equipment you have purchased is a great condition, has been full serviced by our expert hog roast machine technicians, and comes with a one year warranty.
Details of the used machines we currently have for sale can be found here on our website, or alternatively please give us a call to discuss the spec, condition and cost of our fantastic second-hand hog roast machines.