If you have always aspired to run your own catering business and embrace the challenges, flexibility and sense of accomplishment that this brings, now is the time to take the first step towards becoming a catering professional with the help of Spitting Pig.
Due to the continued growth of our very established brand, we are currently seeking new franchisees situated in various regions across the UK. What we look for in a franchisee isn't bags of catering and hospitality experience – we are seeking passionate and ambitious individuals who are committed to growing their own business whilst making a positive contribution to the Spitting Pig network by providing the best food and service that they can.
So, what's in it for you? Firstly, you will be able to run and develop your own hog roast catering business and commit as much time to it as you want. If you want to run your hog roast business around other commitments, that is absolutely fine, or if you are looking for a full-time career change, that's great too!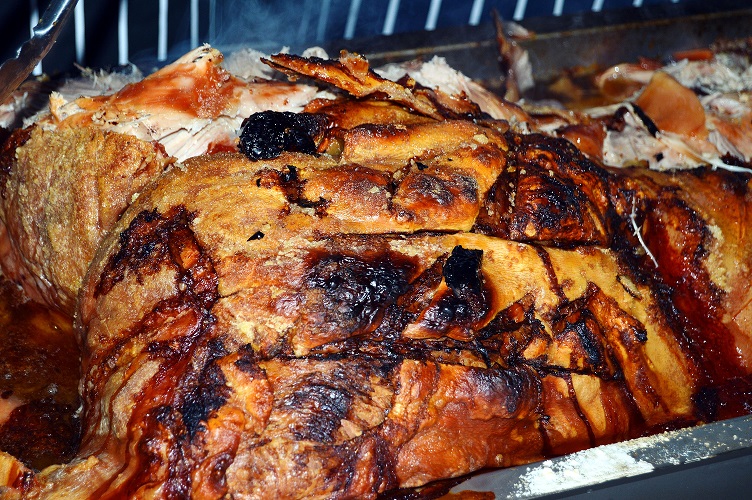 We will equip you with all of the skills, knowledge, tools and confidence to give you the best possible chance of making a big success out of your mobile catering business. We provide full support via our central team in marketing, website maintenance, admin, lead, generation and bookings.  We also provide a comprehensive initial training package and ongoing refresher training in operating our hog roast machines, menu development, food preparation and more. We can provide everything you need to get you up and running, including access to our state-of-the-art hog roast equipment, staff uniforms, catering gazebos etc.
If you want to provide superior mobile catering services and be your own boss whilst benefiting from full support from our expert team, becoming a Spitting Pig franchisee is the ideal step to take for your future career.
Please contact us for more information about this exciting business opportunity, and to discuss the profit forecasts and the financial commitments involved in becoming a Spitting Pig franchisee.