We haven't seen much of our Sales Manager Matt recently because he has been out on the road so much travelling all over the country to deliver our market-leading hog roast catering equipment to a diverse range of very happy customers!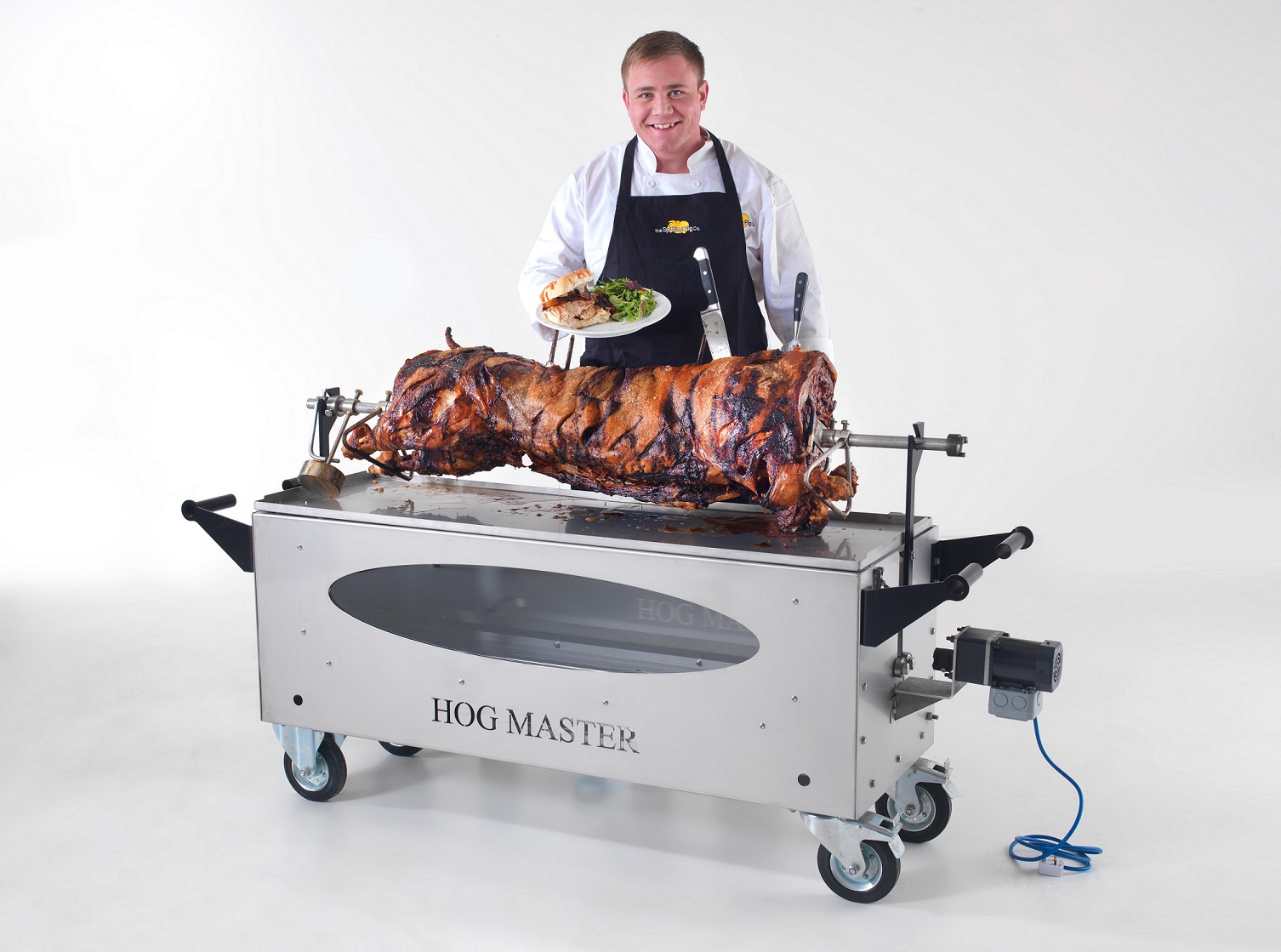 From pubs and hotels to outdoor wedding venues and artisan food suppliers, our clients may be a very varied bunch, but their businesses have all been enhanced by the acquisition of one of our superb hog roast machines. Our team of hog roast machine experts will listen closely to your requirements and suggest the optimum hog roast model for your objectives and your budget. If you purchase a hog roast machine from us, it comes with the assurance that you are investing in a piece of equipment that has been designed and manufactured by the UK's leading hog roast machine specialists, right here in our UK workshop based in the Northwest of England. To give you added peace of mind before you take the plunge, we also offer a try before you buy option, enabling you to hire the hog roast machine you may like to buy to give you a feel for it yourself before making a decision.
We have models available to suit all catering needs and venues, from compact models that are great for smaller parties and more intimate spaces, to robust machines offering the vast capacity that large-scale outdoor catering demands. We also have machines which come with a variety of different attachments and the ability to prepare a range of other hot food items alongside the mighty hog roast centrepiece.
If you are looking for an impressive, versatile and cost-effective method of providing great food and a wonderful ambiance for outdoor events for your clients over the upcoming summer months, one of our hog roast machines will definitely tick all of your boxes. If you want to have the edge over the competition when it comes to outdoor entertaining for summer events, one of our hog roast machines will certainly help you to achieve this.
If you want to find out more about the benefits of buying a hog roast machine, Matt and the team can't wait to hear from you!