This weekend served up a trip down to Worcester for a extravagant wedding with over 200 guests hosted at a glorious venue, but for us this was no typical wedding. This couple who were clearly head over heels for one another amazed us when we found out they met at one of our hog roast events! From there they quickly fell for each other and the romance blossomed to this day where they're now making their vows.
We set off early in the morning in beautiful conditions, the sun was shining and a slight breeze flowed through the air helping to keep you cool. However we were grateful for our marquee which kept us much more protected from the beaming sun. We had to make huge quantities of food, but 6 hours later once we'd finished, it was all mouth watering and the guests couldn't wait to start eating after the ceremony which in itself was a wonder. The bride and groom had done a miraculous job of organising a wonderful day that everyone loved. The venue was decorated in a traditional Chinese fashion and the lighting created a magical atmosphere, one which we thoroughly loved. The guests were buzzing and the first dance was a wonderful sight. Overall, the marriage was one of the most beautiful we'd been to in a long time.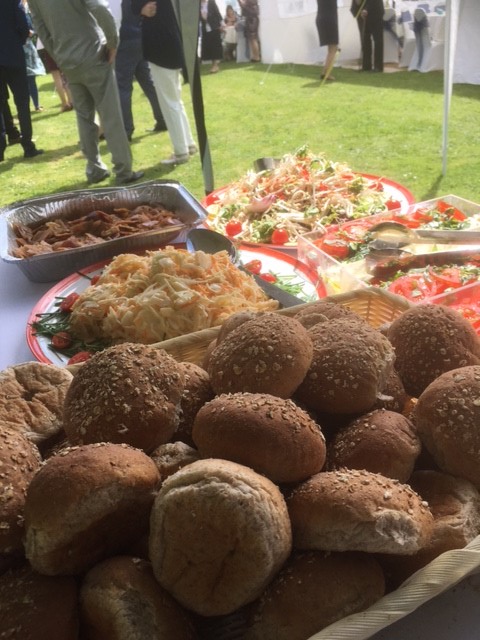 We prepared a whole host of options for the guests, from hog roast day and lamb among sausages and burgers to crisp salads and vegetarian options, each option as succulent as the other with ingredients sourced from the best local suppliers to make the best meals we can. Soon enough the platters of food were almost empty and we were left with just scraps. A job with high expectations ended with extremely happy guests and feelings of pride for us with thoroughly sated appetites for their journeys home. We packed up all our equipment and deemed the hog roast in Worcester a happy one with a job well done and hope the best for the newly married couple.