The latest happy owners on one of Hog Roast Whetstone's superior Platinum roasting machines run a catering company that specialises in providing medieval-themed banquets. They wanted to invest in a piece of cooking equipment that was self-sufficient, capable of being transported to and operated in any location,  and could feed a large number of people with hearty, freshly made food that was in keeping with the medieval theme. At first they thought they would never find one piece of equipment that could fulfil their long list of requirements, but everything changed when they found out about our Platinum machine!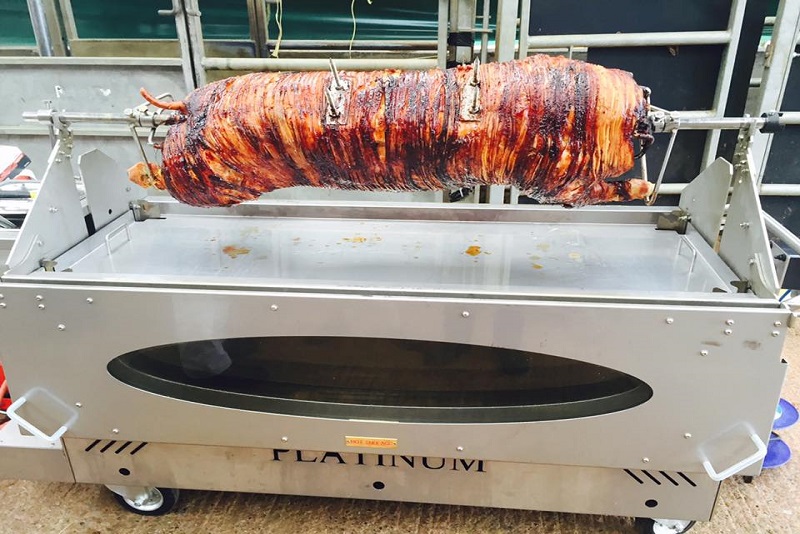 When a member of the Hog Roast Whetstone team talked them through all of its features, they couldn't believe their ears, but they quickly realised after buying it that it really did offer them everything they needed! They told us they love how versatile the Platinum is, due to it being designed to perform several different functions at once. This has allowed the medieval banquet specialists to broaden the scope of their menus, as the Platinum is capable of cooking any large joint of meat to perfection every time, as well as being used as a spit roast and traditional barbeque, which allows them to cook all of their potatoes and vegetables at the same time as the meat! Not only that, because the Platinum is so versatile, it means they don't have to take as much equipment with them when they cater for events, which is always a massive plus for any mobile catering company.
They can't believe how much easier their job has become since having the Platinum and they have been receiving great feedback from their clients about every item of food they prepare in it. They feel that the Platinum machine really compliments their medieval theme as well, because it allows them to prepare food using a traditional method, whilst offering them the convenience of cutting edge design and multi-functionality!
It's safe to say that the Platinum is now an integral part of their catering business and it travels with them wherever they go! The Hog Roast Whetstone team are really happy they are so pleased with the Platinum and what a difference it has made to their catering business!