If you aspire to run your own mobile catering business but you don't want to go it alone, becoming a Spitting Pig franchisee is the answer. A low risk, profitable and rewarding franchise opportunity that lets you be in the driving seat whilst offering you a comprehensive support and training package which equips you with all the tools you need to succeed.
Here at 5 key reasons why a Spitting Pig franchise could be the opportunity you've been looking for:
Profitable from the outset
Spitting Pig is the only franchise that can guarantee you £150,000 in bookings in year one with on target net profit of 30-40%, with growth forecast year on year. Your initial investment figure depends on how large you want your hog roast business to be and whether you are seeking a full-time career move or to operate a part time catering venture for specific events.
Joining an established brand
Established in 1994 by CEO Stephen Marsden, Spitting Pig is now the most renowned hog roast brand in the UK. When it comes to the quality of our food, the flexibility of our catering packages and the standard of our customer service, our reputation is second to none. As a Spitting Pig franchisee, you would be flying the flag for what is already a very popular and much-loved hog roast catering brand.
Ongoing training and support
Whether you are a hog roast novice or a seasoned catering professional, our franchise package includes comprehensive training and support in the establishment and running of all aspects of your hog roast business. This includes food preparation, health and safety, operating the hog roast machines, customer service, admin and accounts. We will also develop a unique website and marketing campaign for your specific trading territory.
All equipment included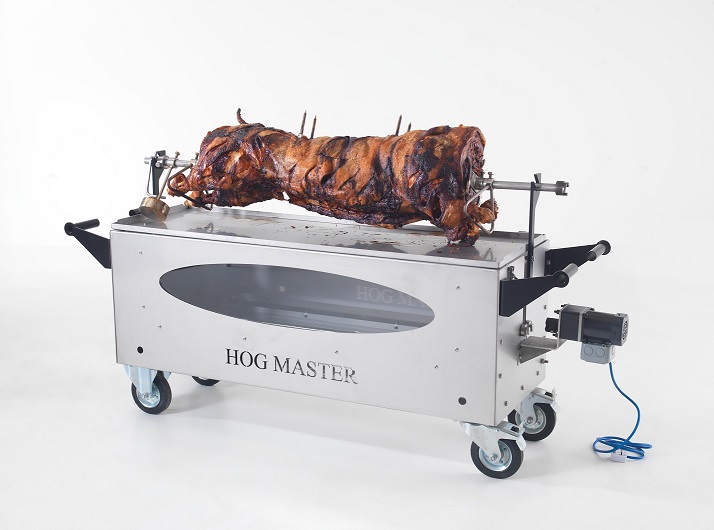 You will be provided with everything you need, including the use of our cutting-edge hog roast machines, catering gazebos, serving tables, and staff unfirms.
Work-life balance
You will be your own boss and it is up to you how many bookings you want and the type of events you want to cater for. You can run your hog roast business alongside another job if you wish, as well as achieving the ideal work-life balance.
Please contact us to find out more about Spitting Pig franchise opportunities in your area.