Hosting team training days is perfect for new recruits, or for teaching current staff new information. They allow you to easily convey a lot of information in a learning environment, which can make the transition into the workplace much more seamless. However, it is never the most exciting way for employees to spend the day! Instead, it can be beneficial to include some delicious Hog Roast Frogham catering, such as this tasty menu…
After returning to the office post-COVID-19, many procedures had changed and software had updated. To avoid a slow start and to boost productivity, Stacey, the office manager, decided to host a team training day for her staff. The training day would get them all up to speed with the updates and would ensure that the return to work was as smooth as possible! Rather than hosting a day packed full of information with little time to break or relax, Stacey hired Hog Roast Frogham to provide lunchtime catering, boosting morale within her team. We were asked to provide our Classic Hog-Roast, which makes for a great lunchtime meal!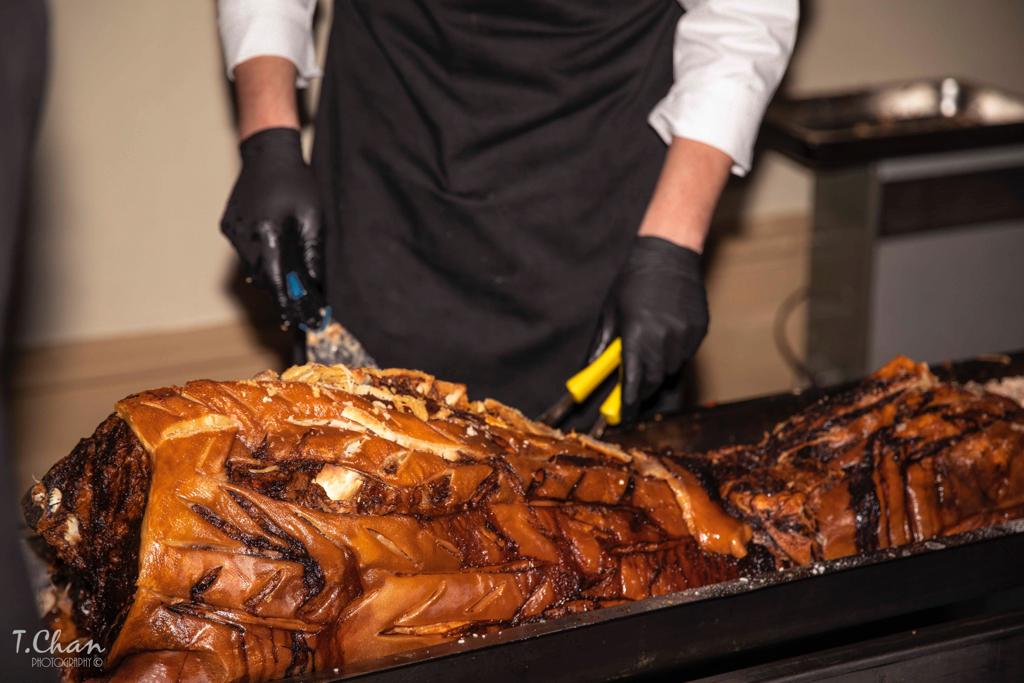 Hog Roast Frogham set up our catering station at the office building, with plenty of time to prepare the dishes before lunchtime. The first step was to slow-roast the hog, ensuring that it roasted evenly and was packed full of natural juices and flavours. For meat-free guests, we served BBQ pulled jackfruit. We then began to prepare the side dishes, including sage and onion stuffing, homemade applesauce, seasonal salad, and fresh chips. The menu was served with fresh bread rolls and wraps, including a gluten-free alternative.
Once lunchtime arrived, the employees were eager to see what we had to offer and get a plateful of our catering! We had plenty to go around and something for everyone to enjoy. the catering was a great way to break up the day and fuel the team for an afternoon of information.
Do you have a corporate event approaching in 2021? If so, get in touch with Hog Roast Frogham today to book your date. Simply let us know your party size and location and we can begin to plan your perfect catering package.