Hog Roast Swansea manufactures hog roast machines that are so incredibly versatile, you can actually use them to cook so much more than hog roasts. They're the same machines that we use when we cater for our own customers and which make amazing, mouth watering hog roast centrepieces, but they also come with a spit roast attachment, so you could cook lamb, beef or heaps of turkeys or chickens, for example, as well as a barbecue attachment for you to cook burgers, sausages, fish, vegetables, or anything else you like.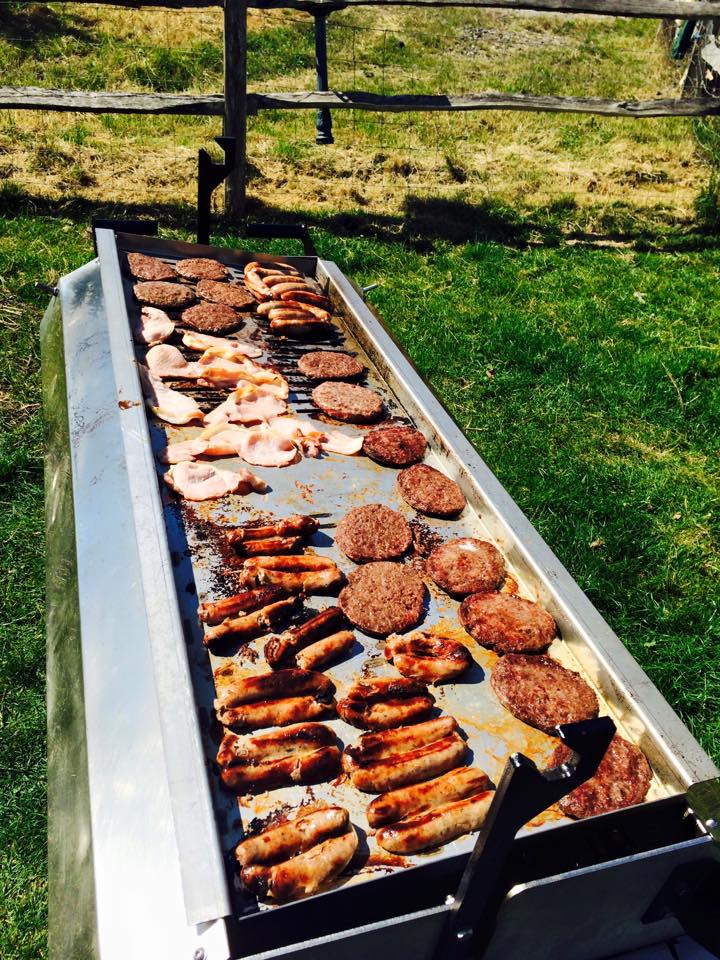 Additionally, you can even cook food inside the machine, which is particularly useful if you want to make a meal all in one go, so you could be cooking your meat atop while you cook your vegetables and potatoes inside at the same time. We often do this for our customers, whether we have a hog roast or spit roast meal sizzling away, and so can you too. If you're in the market for a hog roast machine of your own, you can make an appointment with Hog Roast Swansea in order to have a look around our Lancashire showroom to see our stock and chat to our experts about your particular needs. You can also have a tour of our factory, where you can see one of our mighty machines being made by hand.
We sell both new and used machines and the latter come newly-serviced and with both a 12-month gas check certificate and a 12-month warranty, for your peace of mind. Either way, our machines are highly durable and will last a long, long time and they're so easy to use. We have a range of several machines and they're all lightweight and easy to manoeuvre too, which is handy for catering in all types of terrain.
If you've never cooked in this way before, you may like to try before you buy with a machine hire first, where our chef brings a machine along to your choice of venue, shows you how to use it, and collects it afterwards too. Call Hog Roast Swansea with your sales or rental needs today.