While you'll already know Hog Roast Tadworth as caterers who provide all kinds of lovely options for special occasions, did you know that we also hire out hog roast machines so that you can DIY? Not only that but they're the machines that we designed and build by hand ourselves in the UK, which we also sell to other professionals for use in their own businesses (as well as even sometimes to domestic cooks who have realised the need for one to use at home in place of their usual oven).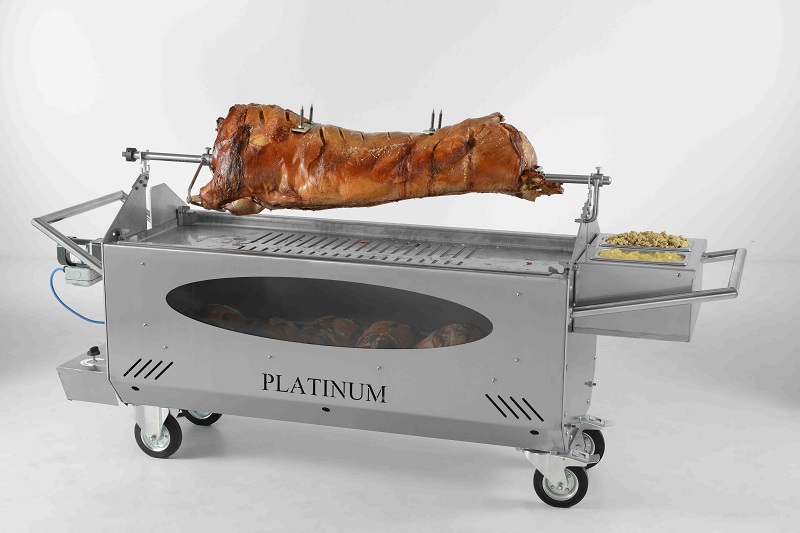 If you're looking to buy your first-ever hog roaster, whether you're a caterer yourself or not, you're in great hands with Hog Roast Tadworth, as our experts will walk you through the entire process. We sell our own range in our Lancashire showroom, both new and used, and with several available, all with different capabilities, we can help you to decide on the best one for your own needs, like our Hogmaster that's effortless to use, our best-seller Titan or our Platinum that can easily cook two pigs at the same time as two hundred jacket potatoes and four legs of pork!
You may prefer a smaller machine to start off with or you may have seen the need for our Platinum for the events and parties that you cater and either way, our professional chefs will explain everything you need to need to know in order to make the right choice. All of our machines are stainless steel beauties that run on gas bottles and are lightweight and easy to move around, which are all important in the catering business. Using gas means you don't need to be anywhere near mains electric to cook, while being lightweight and easily manoeuvred is important when you're having to transport the machine to cater elsewhere. They're also incredibly versatile, as we have attachments so that you can cook spit roasts and barbecues as well as hog roasts and you can cook food inside like vegetables and potatoes too.
You can contact Hog Roast Tadworth to speak to one of our experts about your purchase or you're welcome to visit our showroom and factory in Lancashire. What are you waiting for?