Life is too short to host boring events, don't you agree? Thankfully, Hog Roast Saxilby has the perfect way for you to impress your guests no matter what kind of occasion you've got on the horizon! Our comprehensive and attractively priced services offer something that's suitable for everyone, and for those with an adventurous streak, the hire and purchase options for our state of the art hog roast machines are perfect.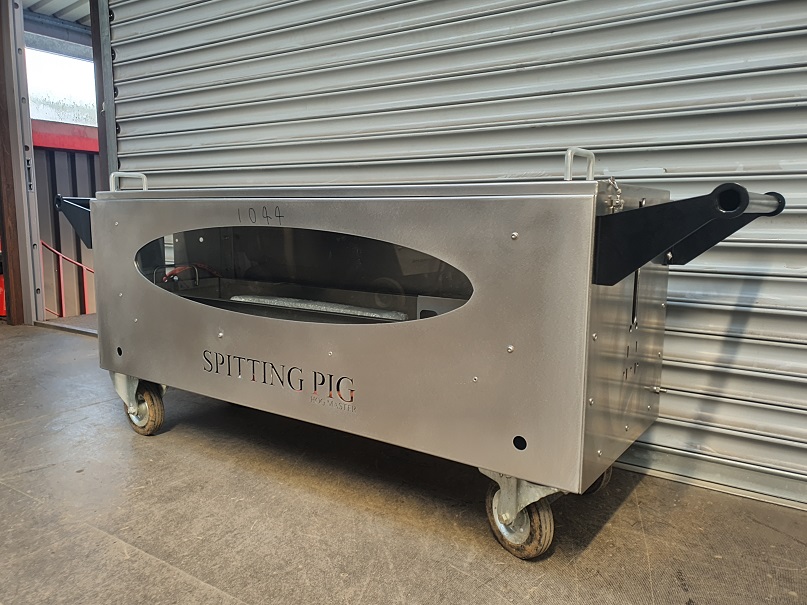 While we'll freely admit that the process of slow roasting a pig is far trickier than our skilful teams make it look, Hog Roast Saxilby provides an in-depth training scheme and plenty of advice which is sure to get you up-and-running in hardly any time at all. In fact, since launching the service, we have proudly transformed many novice chefs into spit roasting pros and earlier in the month we were contacted by Simon, who after stumbling across our website was keen to get his hands on a machine for a celebration he had coming up.
With years of experience under his belt, our catering manager was able to help Simon choose the package that was right for him; which for this occasion included our world-renowned Hogmaster Glass which allows for extra food to be cooked alongside the meat; a gas canister and a 30kg pig that been locally sourced from an award-winning British farm. The beauty of this machine, which Simon soon discovered for himself, is that no matter if you're an expert or an amateur, you can still achieve the same stunning results with very little effort.
After placing his booking, Hog Roast Saxilby invited Simon to spend some time at our headquarters where he took part in the interactive training classes led by our team of professionals which prepared him for the party he had arranged. Armed with our decades worth of knowledge, the client returned home where he awaited the very special arrival of the Hogmaster Glass which was delivered to his door on the morning of the event.
Simon has since been in touch to let us know that the hog roast went down a treat among his family and friends who could barely believe their eyes when he served them the mouth-watering feast!