Here at Hog Roast Midhurst in addition to providing exceptional catering for events up and down the country, we also hire out and sell our very own hog roast machines. We built these machines ourselves using bespoke deigns to allow us to create the very best slow roasted meats every time. With such consistent equipment we often find our Hog Roast Midhurst machines in high demand from fellow caterers and the public alike and we always go out of our way to make sure our machines customers are able to use their machines to the fullest.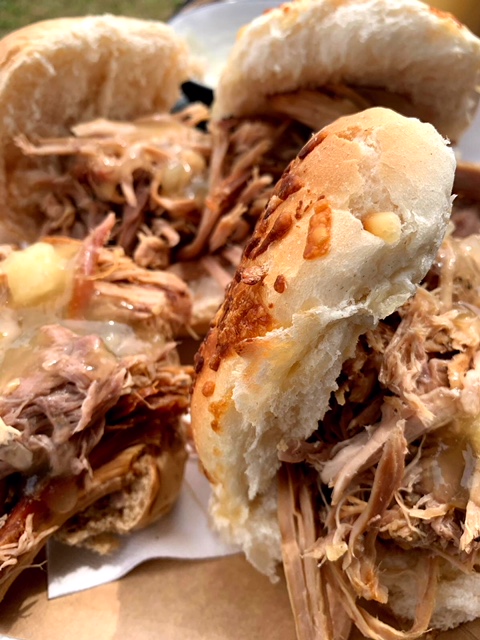 Adam recently purchased the Titan machine from Hog Roast Midhurst for his own catering business. Having enjoyed using it so much and finding himself being booked for more and more hog roasts he decided it was time to upgrade and was looking at purchasing the Platinum machine. The Platinum is a more industrial size machine with optional dual roasting trays and BBQ attachments it is extremely versatile and can be utilised for any type of event.
As he had before, Adam made a visit to our showroom in Lancashire to get a demo of the Platinum before purchasing. Once there we briefed him on the controls and even let him try out cooking on it. In fact, we do offer our clients full training days with a Hog Roast Midhurst chef but in this instance, as a previous customer, a short demo was all that was needed to seal the deal.
Adam was thrilled with the Platinum and ordered his own bespoke machine there and then plus all of the attachments that he would be able to add to his repertoire. As per our usual service we also gave Adam the contact details for our local suppliers and reminded him we are only a phone call away should he require any hog roasting advice in the future!