Hog Roast Devon are constantly looking for new ways to impress our clients and please our customers. This is why in addition to our catering arm of Hog Roast Devon we also run and operate a factory in the north west of England. From here we design and build all of our own equipment that our chefs go on to use on a daily basis. Due to this, we can consistently adapt our cooking style and are able to offer new and exciting ways to deliver our fantastic slow roasted food.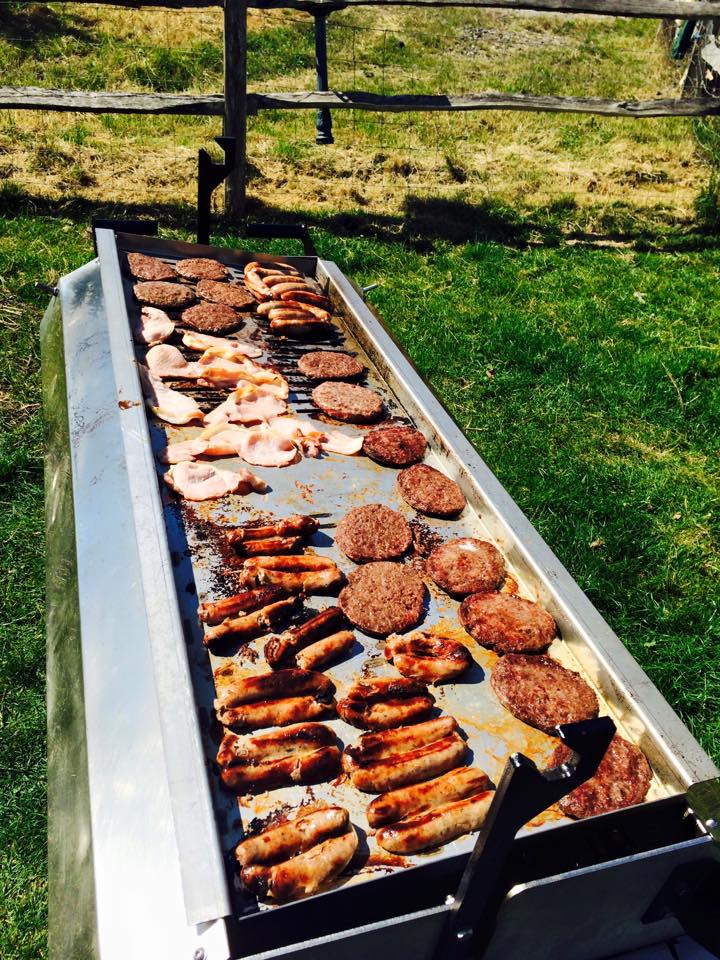 When we first started in the business, we had just one machine. In the years that have followed, as our business has grown, we have designed and built a whole range of machines including various different attachments and add ons that really transform the way you can cook with our Hog Roast Devon machines. For example, there is the BBQ attachment, dual roasting trays and spit roasting attachment which all revamp the way you can use our machines.
Christopher is a long-term customer of ours and actually already is the proud owner of the Titan machine. After enjoying cooking with the Titan for almost five years, he was looking for a way spruce up his roasts without having to splash out on another machine.
When he visited us at our factory in the heart of Lancashire, we were able to show Christopher the many different attachments and modifications that can be added to the Titan. It's safe to say he was impressed and knew he had made the right decision all those years ago when purchasing one of our Hog Roast Devon machines. After some deliberation, Christopher chose the BBQ attachment option. This attachment essentially adds another dimension to the Titan machine, converting the machine into a BBQ with unparalleled capacity perfect for burgers, sausages, steaks and anything else you can imagine!
Christopher was pleased with his purchase and we look forward to attending one of his Hog Roast Devon BBQs in the summer…