With her little one's Christening just around the corner, Faye set herself the task of finding a trustworthy caterer to serve a mouth-wateringly delicious meal after the service, which she soon realised was like finding a needle in a haystack – especially with such short notice! Fortunately, with the recommendation from a close friend, Faye discovered Hog Roast Corby and after talking with our expert catering manager Ben about her vision for the event, the stress that had been building up over the last few weeks quickly disappeared.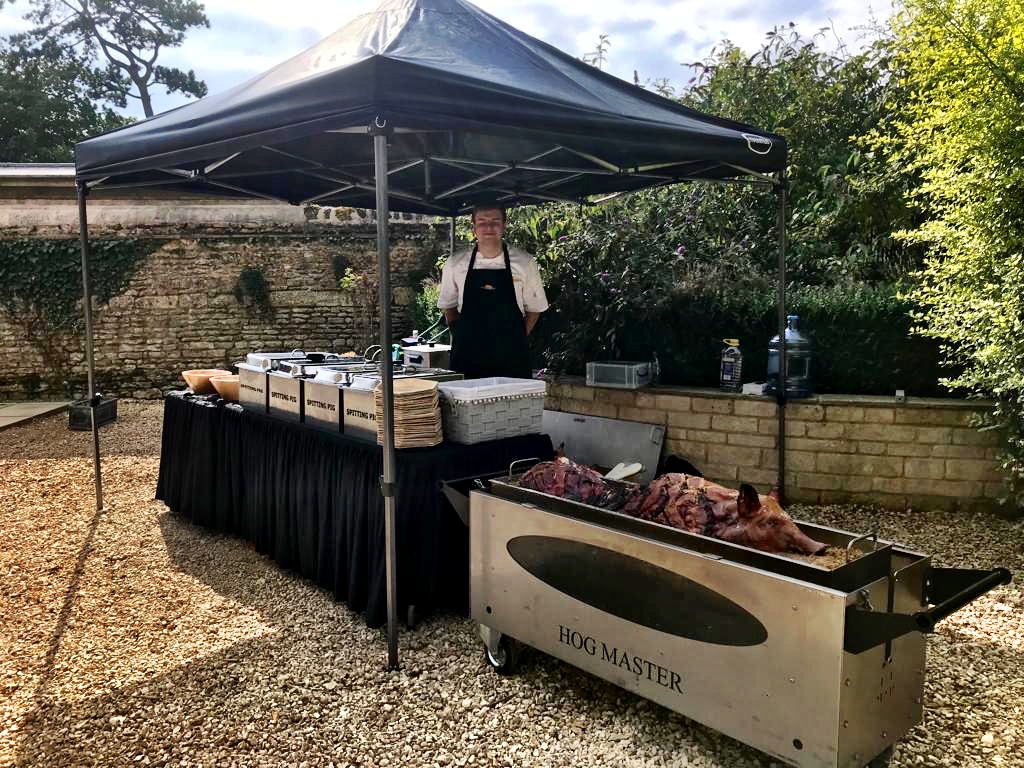 Leaving Ben to come up with a bespoke menu that would suit her 80 guests (22 of whom were children), Faye arranged a call back to discuss the details for the occasion further. The following day, Ben contacted Faye to relay his idea which primarily centred around our classic hog roast menu which is known for being a real crowd-pleaser at all of our events, but setting it apart from our traditional buffet was the addition of two delicious side dishes, a couple of meat-free options and for children, Ben planned to serve hot dogs instead of the more adult-focused meats. Faye was so impressed that Ben had taken on board the details she had given him the previous day and had managed to come up with her dream menu in hardly any time at all that she immediately placed her booking with Hog Roast Corby.
Planning to have the hog roast complete for the 2 pm serving time that Faye had set, Ben and the rest of the Hog Roast Corby team were up bright and early to load the catering van with everything they would need for the event. After setting up the gazebo in the clients garden, the team turned their attention to the whole pig which was evenly scored and slow-roasted atop of our extremely popular savour stuffing and served with applesauce and soft floured gluten-free rolls.
When Faye returned in the early afternoon, she was so impressed by the feast that the catering crew had spent the morning cooking up and making the most of the food laid out before them, the guests quickly began filling their plates with generous helpings of succulent meats, crunchy coleslaw and jacket potato wedges.