Planning a wedding can often end up a stressful experience. With so much to do and a looming deadline, it is easy for it to all become too much and to forget the reason for the day itself- to celebrate marrying the person you love. That's why here at Hog Roast Bakewell we want to take some of that stress away.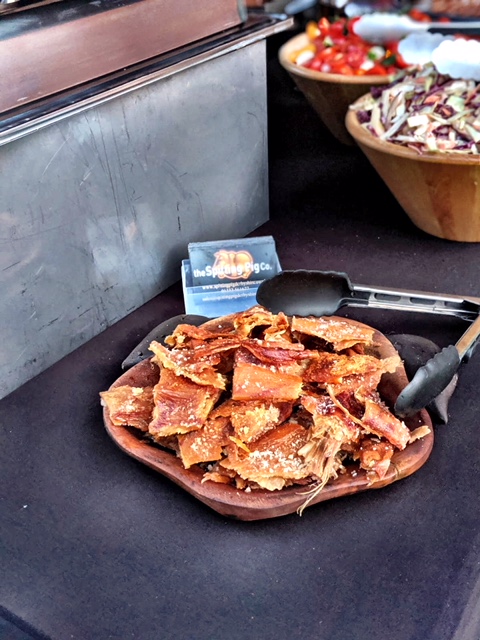 From the moment you book Hog Roast Bakewell to come and cater your wedding, you will receive the best attention to detail, organisation and on-hand support from all of our colleagues. In the booking process our friendly office team will work with you to plan your event and put you in contact with your very own Hog Roast Bakewell chef. In the weeks running up to the wedding day your chefs will be in touch to design your dream wedding menu and always make sure to cater to any dietary requirements. Last-minute changes? No problem. Our professional team will go out of their way to make sure you have everything you could dream of on your big day.
Hog Roast Bakewell catering manager Martin was busy this week preparing for a wedding at Barnutopia, Tanycoed Farm in Llansilin. Martin had been briefed to expect around eighty guests who would all be in need of a delicious Hog Roast Bakewell.
With a service time of 7 pm we had plenty of time to get everything set up and the food slowly roasting away ready for the guests' arrival. As always, we had discussed with the bride and groom prior to their day about any dietary requirements their guests had. We were informed that a vegetarian option would be required which meant serving a helping of our delicious grilled vegetable and halloumi skewers. We had also been requested to provide some crockery for the guests in the form of our wooden crockery and cutlery which is eco-friendly and makes for minimal clean up after the roast.
Congratulations once more to the happy couple from all of us here at Hog Roast Bakewell!