As with our catering business, a large part of our machines business comes from repeat custom. We find that once our clients try out our range of professional hog roasting equipment for themselves, it is difficult for any other company to compare. What we find even more brilliant is that because our customers come back to us time and time again, many of them end up having almost the complete set of equipment and machine attachments meaning they can truly get the most out of their Hog Roast Lincoln machines!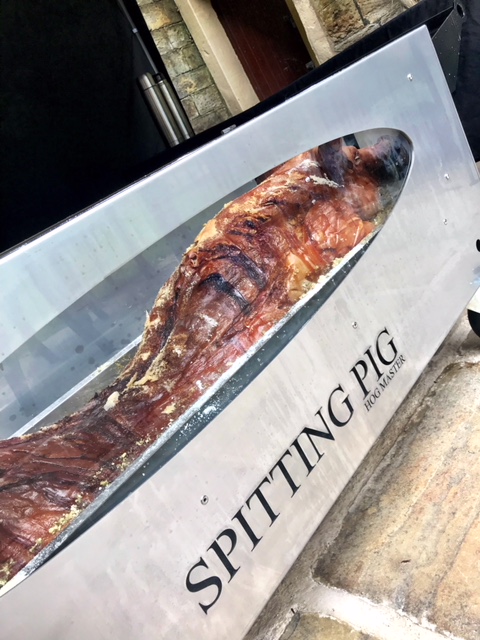 One such customer was Susie who runs a local catering business in the area. Having first contacted Hog Roast Lincoln over ten years ago about purchasing her first machine, the Hogmaster, Susie was now the proud owner of a further two Hog Roast Lincoln machines plus attachments. Susie had been in touch recently as she wanted to upgrade her Hogmaster machine. She told us that having purchased it over ten years ago she couldn't believe the standard that it still worked to, citing that to this day it provides nothing but perfect, mouth watering roasts every time! that was fantastic to hear and truly is testament to the hard work our engineers put in when building these machines, they are truly built to last.
Having had the Hogmaster serviced by us Susie was looking to upgrade by adding a couple of attachments. Of course we were happy to talk her through the different options from our brilliant BBQ attachment to the dual roasting trays and hot serving plates. Spoilt for choice, Susie actually decided to go for the full attachment set citing the fact that the Hogmaster had done her and her business proud for over a decade and it was about time she gave it an upgrade!