As a leading catering service, it'll probably come as no surprise to you that December is one of the busiest months we face – but we wouldn't have it any other way! With Christmas taking centre stage last month, the Hog Roast Immingham customer service team was inundated with bookings from company's who were eager to enlist in the help of our band of hog roasting experts to pull off their annual staff parties, and one of the final clients we catered for before the New Year was Rainbow Professional who are at the forefront of the UK's recycling industry.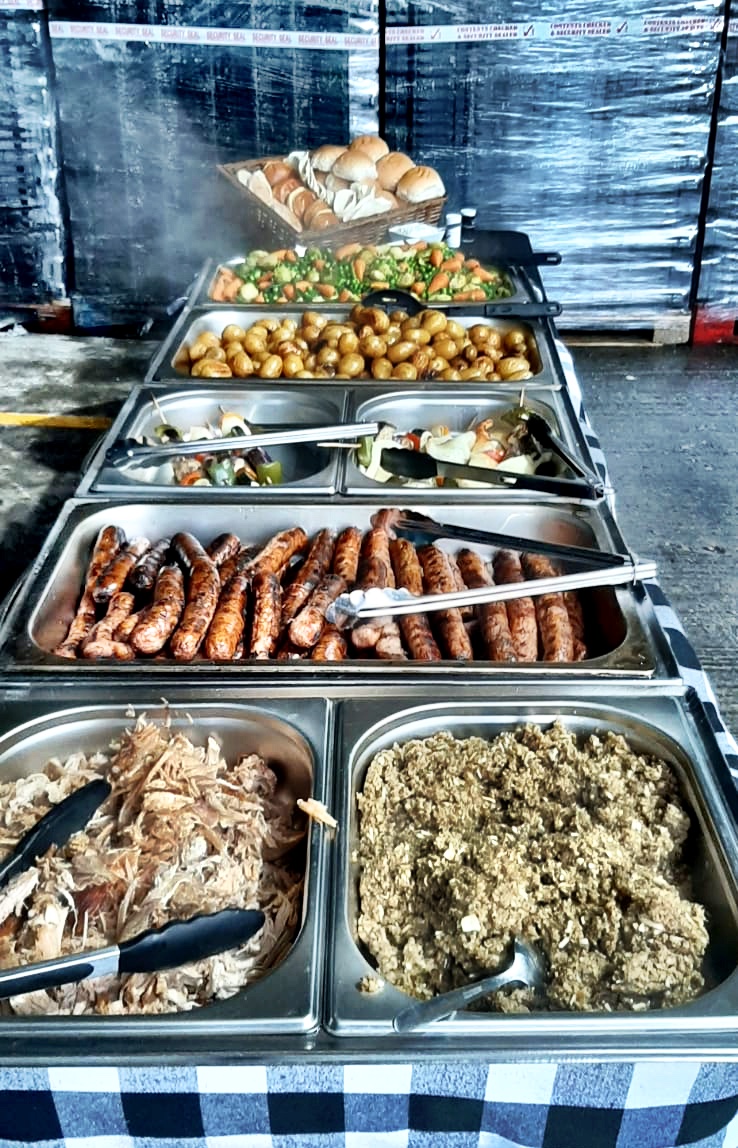 Keen to treat their team of 35 staff to a drool-worthy feast that would be sure to get them in the festive spirit, the client had asked that we serve our corporate hospitality menu 4 which offers a more formal experience that can be served both indoors and outdoors. On this occasion, the client had opted for an outdoor buffet for which they decided to provide all of the necessary crockery and cutlery; and after finalising the remaining details of the booking, the Hog Roast Immingham catering crew got straight to work on securing the locally-sourced and wholesome ingredients for the intimate event.
To prevent any food waste, the team had chosen a 35kg pig which they began preparing four hours before the Christmas lunch was set to be served. While the meat was busy slow roasting in our Hog Master Pro, Hog Roast Immingham used their remaining time to cook the gourmet sausages, roasted baby new potatoes and a medley of seasonal vegetables; along with a vegetarian and vegan-friendly alternative of grilled veggie skewers with optional haloumi and sides of flatbreads and tzatziki dip. By the time the lunch bell chimed, the feast was complete and as the delicious scents lingered in the air, the staff made their way outside to see the final result.
The impressive sight of succulent meats and colourful veg fuelled the excitement of the staff and after taking their first mouthful, they immediately fell in love with the irresistible flavours that our hog roasts offer.