One question our customer service team regularly gets asked is, "Are the Hog Roast Pendle catering staff fully trained?" The answer is yes – absolutely!
Because we understand that offering exceptional service is just as important as producing outstanding food, we have prioritised having well-prepared, meticulous staff who have been equipped with the knowledge and skill necessary to outperform our competitors in every single way. And having started out as a small business some 20 years ago, it's still vitally important to us that we deliver a personable service that makes every individual feel well looked after.
So, one thing you'll notice right away is that we take the needs of our customers and clients very seriously here at Hog Roast Pendle, and we're constantly working to raise the bar and improve our services so that we can not only meet, but also exceed the ever-evolving needs of the nation. This could mean ironing out any creases in our serving styles, overhauling our current dining plans, or launching all-new dishes that target the palates of vegans, vegetarians, meat-lovers and food-intolerant folks alike. For us, it's all about making sure no one is overlooked.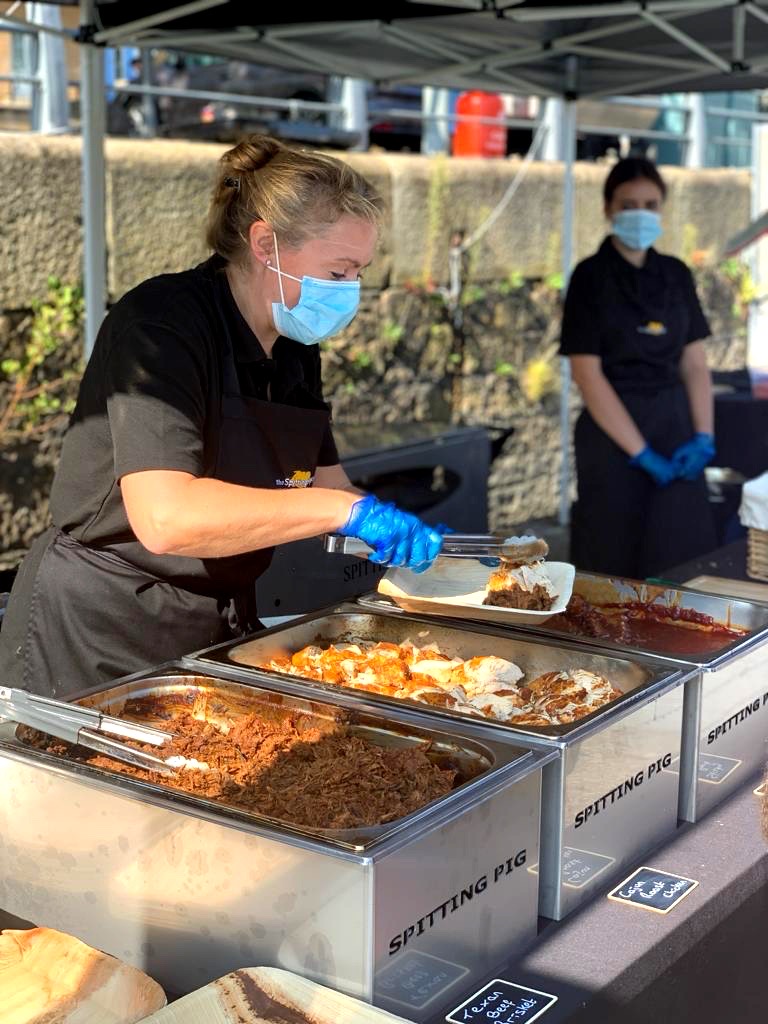 By now, our teams are pros when it comes to taking on any changes. But to keep everyone on the same page and ensure our quality standards are consistently met, we still like to host annual refresher training courses at our HQ for the Hog Roast Pendle staff to jog their memories and learn new and improved cooking and serving techniques.
This year especially, with our teams having been out of commission for the past 12 months, our catering staff were grateful to be able to take part in these events. And so, in preparation for lockdown's end date, our Hog Roast teams from every corner of the country have been taking part in these team-building exercises recently.
Lucky for us, the Great British weather has been on its best behaviour over these past few weeks, so our teams have been able to enjoy cooking our lovely spit roasted hogs under clear blue skies and warm sunshine.