If you're in the market for your own hog roast machine, whether you're a professional caterer who wants to cook hog and spit roasts for your own clients, just like Hog Roast Outwell do, or if you're a domestic chef who wants to cook for family and friends, you've certainly come to the right place. We've been selling our top-quality, stainless steel hog roasters for a long time now, and they're our own range that we designed ourselves and which we sell all over the world as well as in our showroom in Lancashire. Created to be simple to use, easily manouevred and lightweight, our machines are made by hand by our professionals in our own factory, and you can visit us and see the magic happen.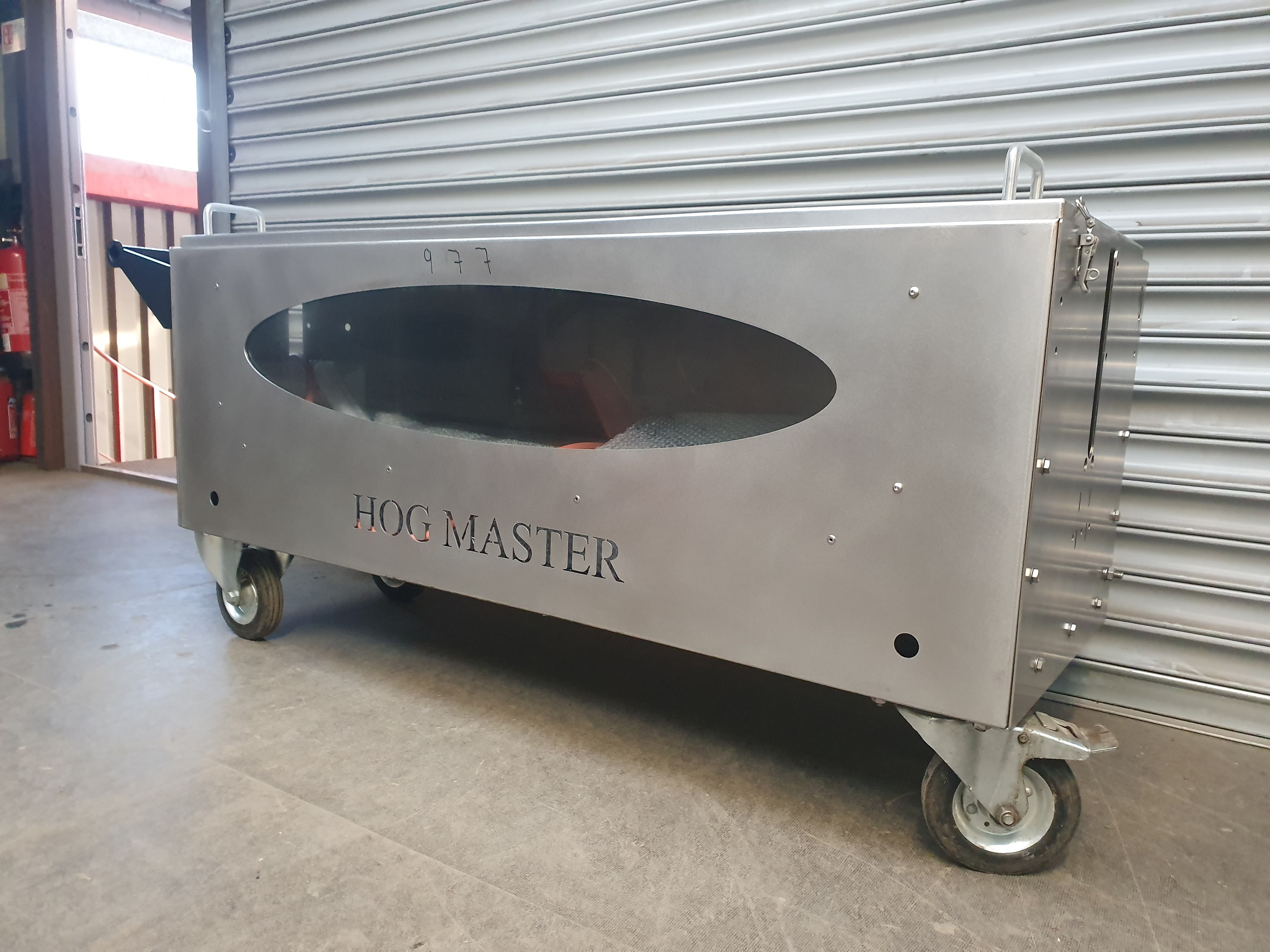 You don't need an appointment with Hog Roast Outwell to come and see our experts in Lancashire, who will chat to you about your particular needs, and you can watch a machine being built from scratch if you like, as well as have a look around our showroom. We sell both new and used equipment, we offer financing options if needed and you even have the option of trading yours in for a newer version at a later stage. Plus we also sell other brands, as we know that sometimes one of our machines may not be the best one for you, and we'd rather your needs were met even if it means not with one of ours.
Our new customer Teresa spoke to us at Hog Roast Outwell recently about the possibility of buying her own machine to use for her events catering business, as she had seen a gap in the market and was really interested in cooking in this way. We told her about our factory and showroom and yesterday she visited our team there and spent a couple of hours chatting and browsing, and seeing which machine would be best for her. We know that purchasing a hog roast machine is a big decision and a big investment, and for Teresa, she decided that she's returning with her husband so that they can choose together the new machine of her dreams.