It's time to stop putting off those big life changes! As the pillar of fresh starts, January presents the opportune time to shake up your life – and what better way to do so than by getting a new job? Not just any old job though: The job. The one where you get to call the shots, set your own work hours, socialise with all sorts of amazing people, and, perhaps most importantly, have fun!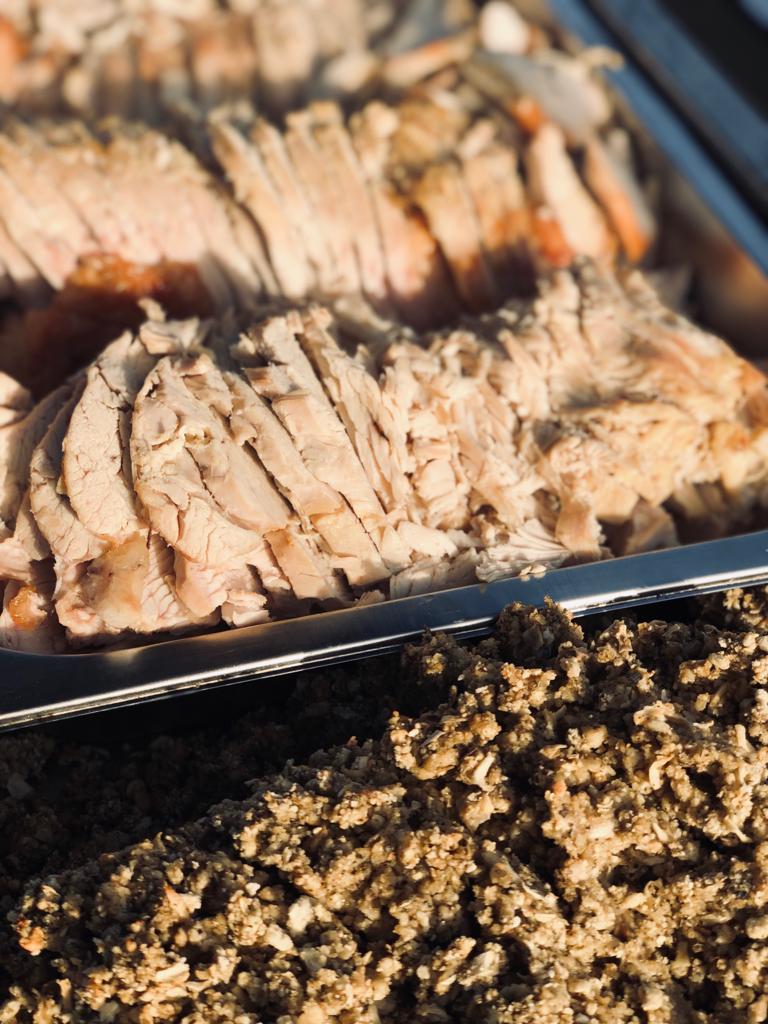 Sound too good to be true? Well, think again! Here at Spitting Pig, our doors are always open for fresh talent, and right now we're looking for enthusiastic, eager and ambitious individuals to take on Hog Roast Nuthurst. So, if delicious spit-roasted meat and putting a smile on other people's faces is your kind of vibe, then you might just be the perfect fit for our team.
Unlike some other catering services out there, Spitting Pig doesn't need you to be an all-star chef right off the bat. In fact, you don't even need any experience at all to join us! As long as you're determined to learn, and show a passion for what we do here, then we'll get along just fine.
Before diving into the catering side of things and taking Hog Roast Nuthurst head-on, our highly-skilled chefs will put you through a thorough training course, which will have you up to speed in hardly any time at all. When you join us, you'll also gain access to one-on-one support whenever you need it, and instead of sourcing your own leads, our head office will supply you with a steady stream of work, which should have you turning a substantial profit within your first year alone!
Hog Roast Nuthurst is the big break you've been waiting for and with a guarantee of yearly growth and a friendly team to support you along with way, taking a leap of faith has never felt safer.
To find out more about our life-changing franchising options, get in touch with Spitting Pig. Our team are happy to answer any and all questions you have. We can't wait to hear from you!