What makes Hog Roast Colchester stand out amongst other caterers is our dedication and pure skill and love for what we do. There are not many caterers out there that know as much about the art of hog roasting as Hog Roast Colchester do! That being said, we have utilised this expertise over the years to become one of the country's leading caterers and manufacturers of hog roasting equipment. By designing our machines ourselves we know exactly what works and what doesn't and this means we are able to offer to the customer nothing but the highest quality advice and products to enable you to create your own slow roast masterpieces!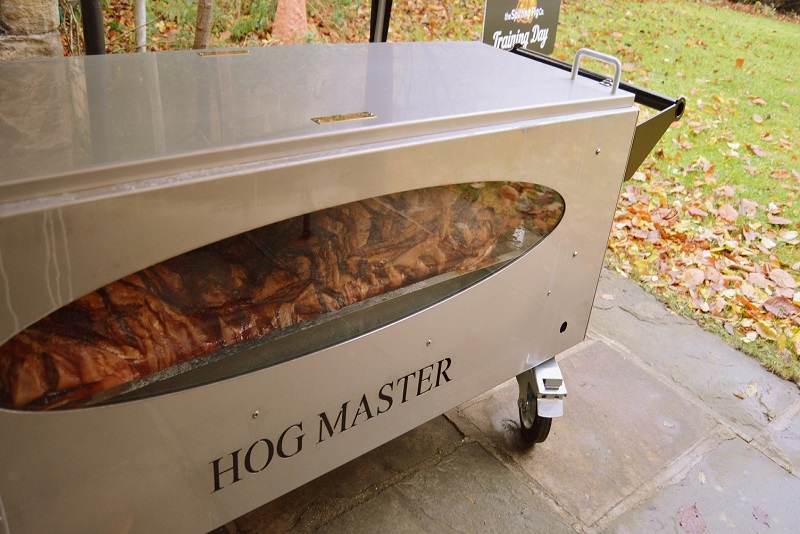 This week we received a call from Jim who wanted to enquire about purchasing a Hog Roast Colchester machine for himself. Jim told is that in his youth he had been a chef for some time before moving to a job with more sociable hours. However, he told us he always harboured a love of catering and so was keen to keep an open mind and try out new things when possible. Hence, when he saw our Hog Roast Colchester website and the fact that we hire and sell machines he knew this was right up his street and couldn't wait to get started.
Over the past few weeks Kim had been trying out various machines and now was the time he wanted to make his purchase. We know that investing in a Hog Roast Colchester machine is a big commitment which is why we are always on hand to advise you and offer recommendations and recipes where needed so that you have all the skills you need to make the most out of your machine.
Having fallen in love with the Hogmaster machine, Jim went ahead and put an order in for his own and we are looking forward to hearing how he gets on in the coming weeks!