When it comes to your event catering there are so many ways to dine with Hog Roast Hartlepool. One of our customer's often favourite choices to try their hand at the hog roast cooking experience for themselves, and thankfully we are more than able to make that food dream come true with our hireable leading hog roast and spit roast machines, and our expert advice and training offered up to every one of our clients.
Back in 1988 our founder and current owner Stephen Marsden was operating his own hog roast catering with just himself, a small team and couple of machines he had hired from elsewhere. But Stephen quickly realised there was something missing in these machines, and actually if he took on the machine manufacturing then he could get even better results for his delicious meaty roasts. He and work partner Adam began with modifying older machines, but soon with their expert work these roasters were beginning to take on a whole new life of their, resembling something completely new to how they first started.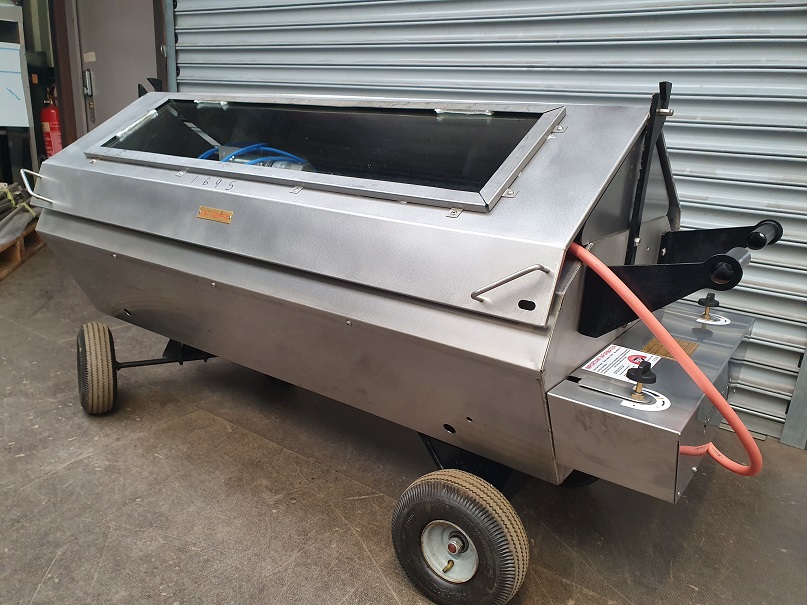 And so, the Thor and Titan models of our hog roasters were born, and Hog Roast Hartlepool has never looked back since taking hold of the entire manufacturing process for ourselves. In our hands our machines have become leaders of the market and do the job better than any other! The best part of taking the manufacturing in-house is that we have since been able to keep tinkering, upgrading and diversifying our machines to provide a range of options fit for different types of scenarios, different needs and different foods.
Over the last few decades now our own manufacturing has allowed us to also split the company, as it were, to provide not only event and meal catering, but also the expertise of our machines to various businesses and clients too. We've franchised to allow other businesses to flourish with the use of our machines. We grant full access to our processes, with full training provided to teach the country how to create the perfect hog roast using our machines. With our franchising we have reached further than ever thought possible, and brought the fine brilliance of Hog Roast Hartlepool to so many around the UK!