You hopefully will already know Hog Roast Forfar quite well for being a reliable catering service, but did you also know we also offer a hire and purchase option? Yes, it's true! Not only are you able to get your hands on the exact equipment that our teams use to create those mouth-watering feasts you all know and love, but beyond that, we will train you on how to use them. Before you ask, yes that includes our tricks of the trade and even some of our best-kept cooking secrets. Excited? We thought you might be!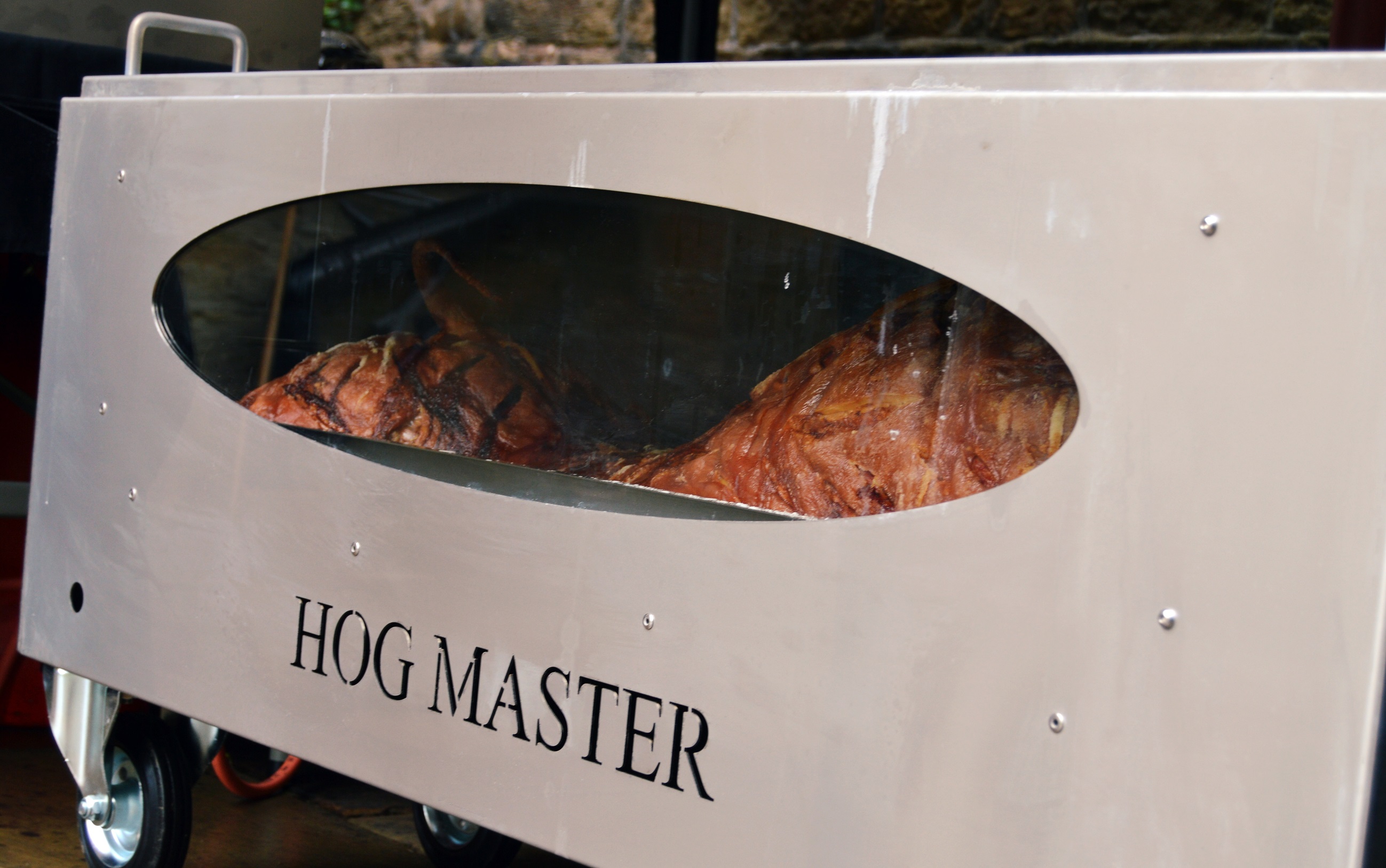 As you can probably imagine, our rental option here at Hog Roast Forfar has skyrocketed in popularity this year, but we have also sold a high volume of our HogMasters too. From small business owners and those looking to break into the catering industry to home-cooks hoping to explore their passion for cooking even further, our buyers come from all walks of life.
Denise and Cameron were the latest to get their hands on one of our state-of-the-art models, but before placing their order the couple had plenty of questions to ask, which are always welcomed by our team. Mainly the hog roast obsessed pair wanted to know if our machines are exclusively used for cooking pigs. While this is a query Hog Roast Forfar hears a lot, it's simply not true. In fact, all of our machines are designed to be multipurpose, and this is made even easier by our range of add-ons which can be purchased separately.
Grateful to have had the added assistance from our friendly customer service team who happily answered all of their questions, Denise and Cameron decided to go through with their order for the version of our HogMaster cooking machine which has a glass window. The couple was also pleased with how smooth the order process was, and the day after the purchase was verified, the HogMaster arrived on their doorstep.
It's been over a week since Denise and Cameron received their HogMaster, and Hog Roast Forfar has recently heard back from them to say how much they have been enjoying their brand new toy!