If you're an events or wedding caterer and you're after thinking of buying your very own hog roast machine, you can certainly benefit from the vast experience and knowledge of our experts in order to decide on the one that's right for you and your particular needs. Hog Roast Irby has spent many years helping others to buy their own equipment, either online, by phone or even in person at our Lancashire showroom and factory, and we can assist you too, in many ways.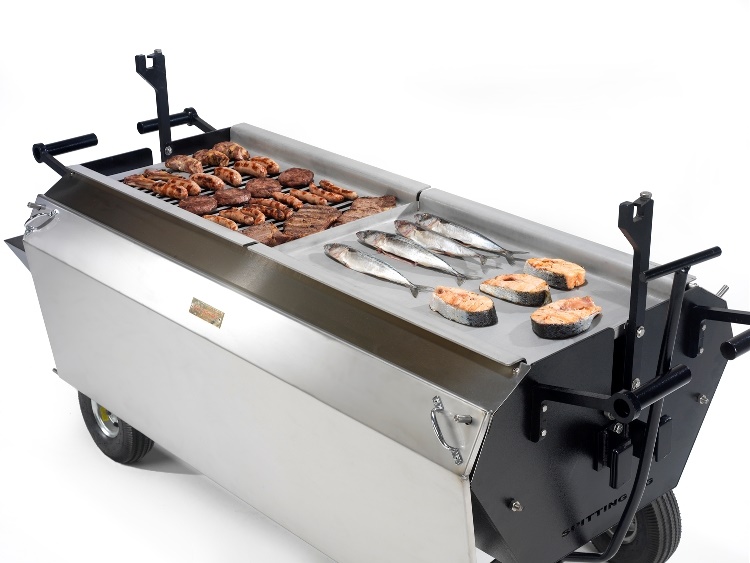 We have several models in our range of top quality, stainless steel hog roast machines, from smaller ones to a beast of a machine that not only cooks two pigs simultaneously but also four legs of pork and a couple of hundred jacket potatoes too. All of our models come with special attachments so that you can spit-roast meat if needed, such as lamb, beef, turkey or chicken, as well as barbecue whatever you have in mind, like burgers, ribs and sausages or fish and vegetable skewers. They're also so incredibly versatile that you can cook inside them, so if you need to make a meal of meat, potatoes and vegetables, you can be cooking the latter inside while your meat sizzles away atop.
We sell both new and used equipment and our second hand stock comes complete with both a 12-month warranty and a 12-month gas check certificate, as well as being newly serviced, so you can rest assured that they're still excellent to cook with. Hog Roast Irby also offers finance options and in the future, you can even trade up to a bigger or better machine if you see the need.
If you'd like to talk to us in person, you can make an appointment with Hog Roast Irby and then when you visit, you can browse our available stock, chat to our friendly professionals about what you have in mind and even see one of our new machines being built from scratch in the factory if you fancy. We'll help you to choose the right machine for your business and we can even train you to cook just like us, so call and ask how.