Being experts in the world of hog roast catering it is only natural for us to have the very best equipment available to us to continue creating delicious roasts. Hog Roast Callington manufacture and design all of our own machines as we know exactly what works best for hog roasting as it is what we do day in and day out. Having a factory in the north west of England enables us to have the most current technology and to ensure that all of our catering teams are given the best tools to enable them to be successful on a daily basis.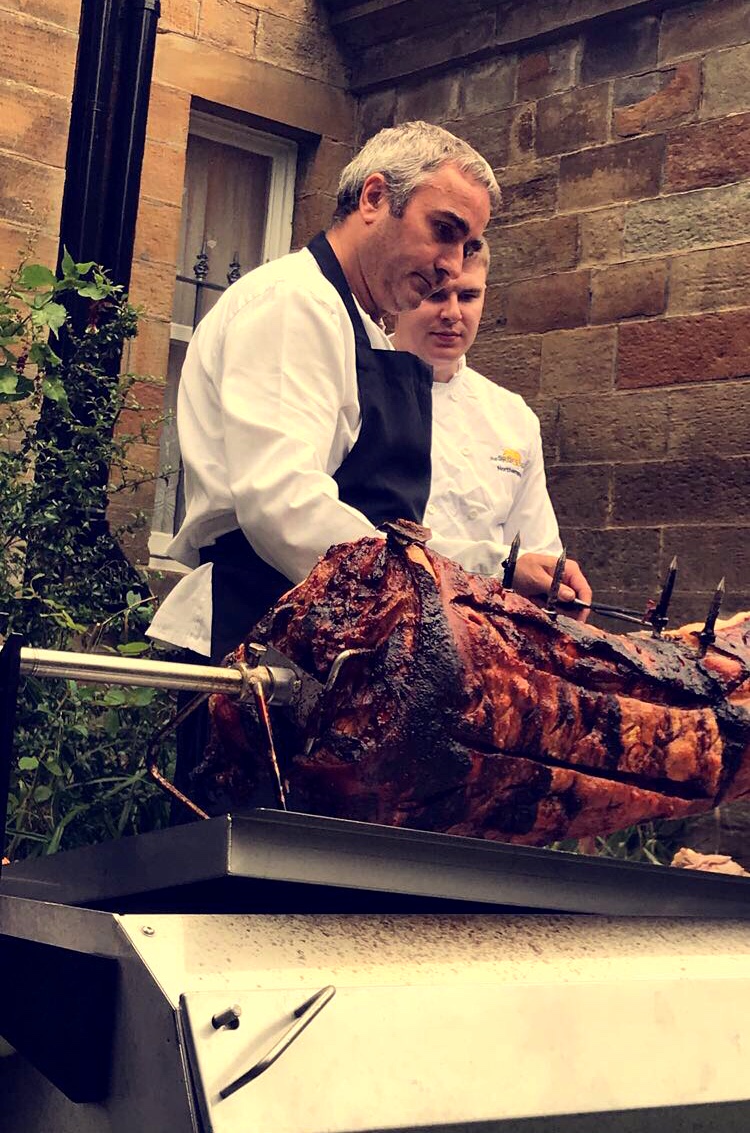 One of the benefits of producing our own machinery is that we are actually able to sell and hire out our Hog Roast Callington machines to members of the public and often we are approached by other local catering teams keen to get their hands on one of our machines after seeing the success of our business and the growing popularity of hog roasts in general.
Ron, owner of a small local catering company, was one such client who wanted to purchase one of our Hog Roast Callington machines for his own business use. We take this as a compliment that other businesses want to use our machinery and it is testament to the fact that we truly are experts in the field.
As always when we get a purchase enquiry, we invited Ron to visit our factory showroom to see which machine out of our range would suit his needs best. After trying out all of the machines Ron decided on the Titan. One of our largest Hog Roast Callington machines, the Titan is capable of roasting a large hog for up to two hundred people and can be modified with various attachments depending on your culinary needs. Ron told us that the Titan was absolutely perfect and just what he had in mind and so we arranged a date for delivery and gave him a quick crash course on using the machine, reminding him as we do all our clients that we are only ever a phone call away should he have any questions.