Somerset in the South West of England is a traditional rural county with fantastic landscapes and scenery the Blackdown Hills, Mendip Hills, Quantock Hills and Exmoor National Park as well as the Flat lands of the Somerset Levels. There are plenty of things to see and do in Somerset, its attractive scenery is making Somerset a more popular location for weddings, private and corporate events. We have catered for weddings and events from fairs, fetes, parties, family gatherings, anniversaries, birthdays to corporate and business events all across Somerset. Our hog roast Bath machines and menus all provide fresh quality lamb, beef, chicken or pork joints and various menus to suit our customers' tastes.
The areas of Somerset the we service include – Bath, Glastonbury, Taunton, Weston Super Mare
Hog Roast Catering – Quality Experience
Delivered directly to any location events in Somerset including hog roast Glastonbury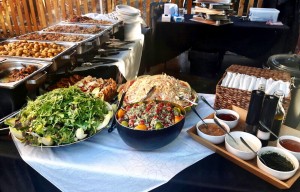 with optional waiting and chef service available we can take of all your catering worries and requests. Ensuring your guests are happy and well fed a hog roast Tauton is the best catering option for any event. A luxurious centrepiece, the roasting machine or spit is a great talking point for guests to mingle and congregate around. You can now experience a decadent feast kings have enjoyed for years, at the same cost as usual buffets and catering services. A Hog Roast Weston Super Mare offers a unique eating experience as well as quality food a little different from the usual catering options and menus we at hog roast in Bath are proud to be the premier Hog Roast supplier and caterer in the Somerset region perfects for hog roast in Glastonbury.
A traditional form of dining and culinary experience hog roast in Tauton and Roasting machines are seeing a resurgence in popularity as the importance of organic and fresh food to our diets has emerged. Modern Life and convenience food is the stable diet for many of us, a traditional organic eating experience provides our customers with slow cooked healthy hearty food. Our menus and catering service provides only the freshest organic produce direct from our own and local farms in the Somerset area. We cut out the middle man of supermarket packaging and processing to provide quality fresh meat direct to your door step across Somerset especially for hog roast in Weston Super Mare. As people awake to the flavour and quality of organic food and produce, It is often that the organic option is too expensive for most. The quality of food is sacrificed in exchange for cheaper convenience mass produced food and meals.
Renting, Hiring, Organic Foods, Any Event…
Spitting Pig Catering is proud to provide healthy organic food for a relatively small cost. The healthy organic option need not cost the earth. Renting or hiring a machine can be very cheap as well as our optional chef and serving staff service. The Hog Roast provides a large amount of food ensuring a large group of guests can be well fed. For generations a Hog Roast or Roasting machine has proved the most effective and economical method of cooking for large groups and parties. Spitting Pig Catering now makes it as affordable providing a Hog Roast for a small amount of people and private parties. Offering menus and options to suit every budget we cater and provide roasting machines for any size party.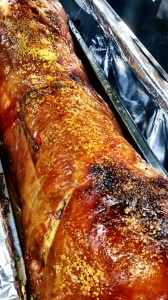 At Christmas time you are likely to see one of our roasting machines at stands on Christmas and farmers markets. A healthy alternative providing fresh pork, beef and Lamb sandwiches cooked on one of our traditional roasting machines is a popular option during winter time. A busy period of year for all of us here at Spitting Pig Catering with Bonfire and Halloween parties, Christmas is proving even more popular with family parties and office Christmas parties. We have provided Hog Roasts and menu options to all kinds of events at this time of year.
A roasting machine or catering from Hog Roast Catering is the ideal solution to feed a large number of people for relatively cheap. We can provide a menu and catering solutions to cover any sized event and any amount of tastes. Outside in the Somerset countryside or indoors a Hog Roast is the perfect dining experience for picky guests and appetites providing excellent service and food to all of your guests. Inexperienced or unsure about having a Hog Roast at your next event we will guarantee that you and your guests will not be disappointed. Our well trained expert staff and chefs will ensure that your next Hog Roast event runs smoothly and is a great success. On hand to take care of any potential problems or issues Spitting Pig Catering is the perfect solution for all your catering needs.
Superior Quality Hog Roast
Along with being able to provide the most sumptuous of hog and spit roasted food at agricultural shows in Hog Roast Bath, we very much specialise in bringing food of a superior quality to people's venues and locations. Instead of having a Hog Roast in Glastonbury, our clients can come to us for simply fantastic food which can be roasted and served at any location in and around the lovely, sun-kissed Somerset region – in Hog Roast Taunton for example. By sticking by the time honoured and still un -beatable method of flame roasting over spits, our meats can achieve levels of flavour that no other method of roasting can hope to achieve. Add to this the fact that we only use the very finest produce and you quickly realise just how exceptional our food is – great for a Hog Roast in Weston Super Mare. Our clients have a huge range of choice when it comes to all aspects of our service, and this is yet another reason why we are quickly becoming the region and county's premier hog and spit roast catering provider.
Our Hog Roast History
When we began our forays into hog and spit roasting many years ago near Hog Roast Bath, we were continually being held back by the industry which surrounded us. The first clear obstacle was the approach towards event catering in Somerset and in Britain as a whole – it was simply un-inspiring in every sense of the meaning. Unlike our friends in continental Europe and farther afield, the British attitude towards event catering was centred on simply doing a job – just filling people up. By having no interest in providing a Hog Roast in Glastonbury for example, there were no machines which were anywhere near capable of doing the job in a fashion and manner which we deemed to be acceptable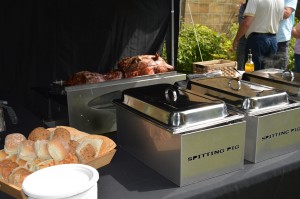 . We were therefore faced with having to basically re-invent the wheel if we wanted to go ahead with our dreams of becoming the providers of delightful hog and spit roasted cuisine at the events of those in Somerset. By specially adapting and fabricating the hog and spit roast machines ourselves, we were able to make them strong, portable, reliable and great to look at. Over time, from events such as a Hog Roast in Taunton through to elaborate celebrity catering, we have grown in size – always improving and never resting on our laurels.
From our early days out at summer parties in Hog Roast Weston Super Mare, our catered services have also massively diversified, yet they always hold a spit roasted meat at their core. So now our clients can have sumptuous summer garden parties catered for by us right through to the most divine wedding catering, infused with splendour and given real zest with our home made canapés as well as marvellously created spit roasted meats. And it is not only whole pigs which we roast, as comprehensive caterers we fully understand and appreciate the necessity of providing our customers with a broad range of choice within their menus. Thus, our clients can choose from spring lambs – roasted whole and dressed with fresh herbs. When Lamb is roasted whole and slowly over flames in this manner it is truly a joy to eat. Accentuating the natural softness of the meat, the slow roasting re-defines met in the mouth. As well as our celebrated lambs, our clients can also choose whole sides of beef – brilliant for those who love hearty beef which can be roasted to any liking by our flame roasters.
It really is a joy to watch this beef being carved. For many though, our chickens provide the best experience – as these can be roasted in numbers up to 40 per machine Not only does this look great at your Hog Roast in Bath, but it also tastes wonderful as all the delightful moisture is locked inside the birds during the cooking process. We also spit roast whole turkeys in a similar manner to our chickens. On the whole, our meat choices provide our clients with a real strength in depth when it comes to the various flavours and styles of catering.
Hog Roast Specialists – Get In Touch
Our machines not only allow us to roast our meats to perfection in Hog Roast Glastonbury, but also to literally go and roast in any location – indoors or outdoors. Our clean burning technology deals with indoor events with ease – whilst our machines can roast in any outdoor location as they do not need to be plugged in to any power source. Therefore when we mean that you can have truly and utterly restaurant smashing food in any location in Somerset – we mean it! Contact us today for more info.