Do you live in Northumberland? Are you thinking about organising an event and what something extra special for your catering? Well look no further as Spitting Pig as all your catering requirements covered. Hog and spit roasts are growing in popularity every year as it is a unique, visual and extremely tasty way to feed your guests often at a lot less than other catering options. We have been working within the hog and spit roast industry for the past 25 years and consider ourselves experts so whether is a hog roast in Newcastle or maybe a hog roast in Sunderland we have got you covered.
We cover the follwoing areas in Northumberland – Newcastle, Sunderland
Exquisite Hog Roast Service
Over our years in the trade, our extensive experience in the exquisite and charming hog and spit roast trade has allowed to amass a great deal of experience indeed. From our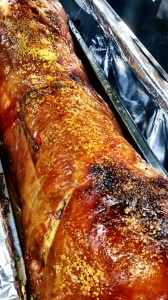 early hog and spit roast garden party catering in Hog Roast Newcastle, we have grown and flourished into a bespoke company which can cater for any number of people. Whereas many caterers who aim to have a Hog Roast in Sunderland get it wrong by being over ambitious and disorganised, we get it right by having a tremendous amount of attention to detail when it comes to giving our clients the very best hog and spit roast catered food. If you are having a party or function in Hog Roast Newcastle for example, it's really is a no brainer to opt for our diverse and broad range of cuisine options. For those who just want a good old hog roast in Sunderland, you have certainly come to the right place. By entering your details in our straightforward and simple website, you can be put straight in touch with someone who has years and years worth of experience in the hog roasting trade. Where many caterers and event catering firms use the cheapest possible labour to staff their offices, we only utilise those in our own team. This ensures that when someone calls in order to organise their event in and near Hog Roast Sunderland for example, they receive brilliant and expert advice from the very outset. Not only does this give the best service, it also cuts down on time wasting on behalf of our clients.
Hog Roast Menu Options
Our range of menus and culinary based options for those arranging events and a Hog Roast In Newcastle – as well as any other location across the whole of the great Northumberland region – are arranged and organised into three main areas for your ease of viewing. Our first section houses our wedding menus, which have helped to create some of the finest dining experiences at the wedding ceremonies of those across the county. At weddings, the beauty and splendour of the hog and the spit roast truly comes into its own. The stunning and reliable stainless steel hog and spit roasting machines not only have the capacity to roast meat to a golden perfection for hundreds of people, but they also look great and add a real touch of class to any wedding event – great for weddings in Hog Roast Sunderland. Where many hog and spit roast catering firms only deal with the roasting of pigs, we offer our clients the option of having a whole range of meats when having a Hog Roast in Newcastle – once again stamping our commitment towards offering our clients the very best. And this service is not just limited to our celebrated and much loved wedding menus by any means.
Depth Of Choice…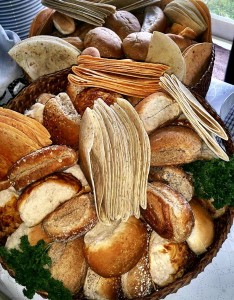 Our clients can choose from our great and well sourced pigs – ideal for any event. Our pigs can come in a whole variety of sizes, allowing us to tailor the needs and requirements of your hog and spit roasted events with absolute ease. Sourced well and ethically, our farm providers and us work together in harmony to ensure that not only do our customers receive a standard of cuisine which is unbeatable, but that they also receive meat that is deserving of their investment with us – great for peace of mind when it comes to your hog roast in Newcastle. Along with pigs, we also serve our much loved and highly celebrated spring lambs – which not only taste like heaven on earth but smell every bit as great too as they roast towards their delightful and lovely conclusion. Along with chickens and turkeys, our clients also love our whole flame roast sides of beef at their parties near Hog Roast Sunderland, for example.
Along with our stunning wedding menus featuring the finest in terms of table and drinks services, comes our equally impressive corporate hospitality menus and catering options. Through our years, we have become real experts in providing both exquisite food along with brilliant service. Generating a positive atmosphere is simply what we excel at – and it is no surprise that we continue to grow and flourish in Northumberland.
Contact Us For More Hog Roast Info
So when it comes to booking in your next hog and spit roast event, simply call us up or send us an email. Our staff are here throughout the working week and simply love getting things right for our customers from the very outset.