One of the most celebrated and famous of the 'Home Counties,' Essex lies on the south-eastern coast of England and incorporates towns such as hog roast Colchester. With a great climate and one of the most diverse landscapes across the whole of the British Isles, Essex has far more going on than just nightclubs and television shows! With exceptional tracts and swathes of farming lands not far from more well known areas such as Hog Roast Essex and the coastal and magnificent Hog Roast Southend – it really truly is one of the better places to have a great hog and spit roast catered event with us. With so many people having a Hog Roast in Basildon – it is clear that the popularity of the food which we serve to the people of Essex is growing very quickly indeed especially for hog roasts in Essex. Over the years, Essex has played a very vital role in the success of Britain. Often, the people on the coast were pressed onto Naval ships – which must've been a terrible experience indeed. However, instead of moving away from the area, people simply got on with the work in hand – always enjoying quality time after the labour was done. Part and parcel of this attitude saw many people having a Hog Roast in Basildon when they came to back from fighting the French at sea back in the 1700's and 1800's. One of the places which is synonymous with joviality in the face of difficulty, the county of Essex has had a long relationship with hardship; yet it is the peoples resolve to laugh in the face of difficulty which has made this place into one of the finest counties to work in across the whole of the United Kingdom.
We cover the following areas in Essex – Basildon, Harlow, Southend, Colchester, Chelmsford
Hog Roast – Exceptional Quality
Our hog and spit roast catered events really have taken off over the last few years in Essex, with areas such as Hog Roast Harlow really warming to the idea of freshly roasted meat served and carved straight on to plates. Although the large county of Essex has certainly no shortage of exceptional quality restaurants, it is food such as ours which is really coming to the fore; and for all the right reasons. First and foremost are our slowly roasted meats over dancing flames. We cook and prepare all of our meats this way – irrespective of event location, it can be on the top of a hill or in a banqueting hall – it really doesnt matter! By adhering to the ancient practice of spit roasting over flames, we ensure that the meat is roasted in the finest way possible – there really is no greater way to cook meat especially for a hog roast in Chelmsford. By roasting the meats whole, we retain a huge amount of moisture, as the meat self-bastes as it rotates, with juices leaving the carcass and being reabsorbed as the meat turns. Along with this, by making the most of our fully qualified chefs and technicians, our meats have the very best when it comes to seasonings and accompaniments. By preparing everything on site and infront of our clients, we ensure that people are involved in the roasting process – a vital aspect of the majestic theatre which spit roasting and hog roasting brings for event such as hog roast Chelmsford. So much more than just another means of event catering, the hog roast allows you and your guests to be put in touch, organically, with times gone by – back when food wasn't rushed and the taste-based rewards were huge. Although our machinery incorporates modern technology, we adhere to the briliant norms of spit roasting – slow roasting over live flames.
In an industry full of 'cow-boys,' it is unfortunate to see many events ruined by carelessness and negligence. We understand the importance of providing great food at peoples events – as we know that quality time is often hard to come by in busy days such as these. Part of the reason as to why we have gained so much success and support across the wholeof the Essex area is because of our consistent quality – and it is all about taking care and never compromising on quality. By using and utilising the very best when it comes to ingredients, we can roast from a raw state in front of our customers – proud of the produce that we roast on our spits and proud to give our clients food which could not possibly be any fresher. By drawing on our culinary skills, we provide a whole range of menus – great for a knees up and a Hog Roast in Harlow. So for exceptional food every time, you need look no further than here.
Hog Roasts In Your Area
Spitting Pig spans across the whole of Essex, and we can hog roast all over the region, even in rural areas that other caterers might have trouble catering at because they rely on elaborate mobile kitchens. A hog roast Basildon could even be had in near enough the middle of nowhere because all we need for our catering is a hog roast machine powered by a gas bottle, the hog roast van and our trusted chefs and waiters. We can hog roast in Harlow indoors and out in the open.
Some people don't know that great food isn't the full extent of what Spitting Pig can do for you, we're also able to assist with venue hire, not to mention helping you to find other services for your event, whether it's a photographer, a marquee, a florist or other forms of entertainment. Because we help customers with all this we've found that clients are extremely loyal to the Spitting Pig brand and will us again for a hog roast Southend. We have an affinity for good cooking and because of that people in Essex have an affinity for us.
Make Your Event A Success…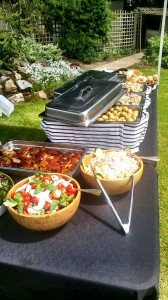 When you contract us to give you a hog roast in essex you can be safe in the knowledge that we'll do everything in our power to use our exuberance to make your event a roaring success, one that will bring plaudits. It's nice to be praised for doing good, and praise is something Spitting Pig and you the customer will receive in bucket loads if we're catering for your wedding, party, corporate function or Olympics party.
Even though we all want the event to be well received, your event is yours and for that reason it should be about you. And we encourage customers to inject a little of their own personality in menus, you'll realise this immediately when you head over to the menu section of the website and work your way through them – Each menu is laced with room for preference and individuality. For a hog roast in Colchester there are hundreds of menus you could create from the few menus that we have, because every one of those menus has an affluence of choice. There are over 20 canapés to pick from, several soups, several main courses, salads, potato options and puddings to choose for your event for a hog roast Chelmsford. We give you freedom to sculpt a menu suited to your taste, right down to the tee.
Discover Menu Options
Our menus can be put to good use for a broad variety of occasions, especially business occasions. Corporate dinners can be made all the more prestigious and enjoyable with a hog roast in Baslidon, and business breakfast hog roasting is something you've just got to try. Another of the popular corporate catering events we frequently help with is product launch event. Launching products is big business and all good brands invest heavily in product launches, as a good product launch can be the difference between a product soaring to great heights or going unnoticed and unappreciated. Hog roast Harlow can help terrifically to get your product off to the best start. The carefully seasoned, fiercely cooked hog roasts are a magnet for hungry tummies and everyone will have a great time feasting on a perfect pig sandwich.
Corporate Functions And More…
Spitting Pig Essex has event solutions for all corporate functions, as well as optimal solutions for your private party or wedding event. We put bags of effort, understanding and time into getting to know you and your event goals best, so that the hog roast in Southend catering will take your breath away. Hog roasters with the professional organisation and insight of Spitting Pig are scarce – As professional caterers with exquisite hog roasts we're part of an endangered species.
Spitting Pig is 3 parts genius, 1 part epic, with a dash of audacity thrown in for good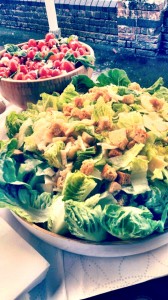 measure. You will not find a hog roaster or any other caterer than can do what we do, so why waste your time looking? We'll provide your food, the waiters, tables, tablecloths, cutlery and china. You're one step away from having the most amazing catering experience of your life, that step is picking up the phone and getting a quote for your hog roast Colchester.
We can have an event quote back with you often on the same day, or the next working day at the very latest. Even if you're counting your options it's worth the effort of calling us so our event managers can tell you more about our unsurpassable hog roast in Chelmsford catering.
Hog Roast To Suit Your Budget
Hog roast Essex are caters offering a unique eating experience and we aim to please whatever your budget. Hog roast hire Essex have been trading for the past three years and we are growing larger by the day! We cater for small groups or large groups of people and we don't mind where you are as distance is no problem. Hog roast Essex aim to please and with our unique menu for all budgets we are sure we will. We can offer you a pig, which actually works out a lot cheaper as there is no waste and a pig can feed a whole army of people you can have the pig served with freshly baked bread and our exquisite apple sauce. You can also have chicken, turkey and lamb and we can incorporate that into a three- course meal with all the trimmings whatever you require we are happy to assist. Hog roast hire Essex are only a telephone call away and one of our highly skilled staff is ready to take your call and guide you through the process of organising an event with us. So whether it be that special birthday or wedding we are here to help.