Choosing the right catering company is a big decision- since great food can set the atmosphere and tone for the rest of the event. There are many things to take into consideration when hiring a caterer, including price, location, menu options, catering styles… and so much more! To make your life easier, here are our top 5 reasons why you should hire Hog Roast Chesterfield to cater for your event.
1. We can cater for any event

The biggest benefit to hiring Hog Roast Chesterfield is the fact that we can cater to any event. We are not limited by size or location and we can cater to both corporate and private parties. As a result, we have over 7 different menus for you to choose from and each is fully customisable.
2. Our staff are professional, hardworking and reliable
We have a team of incredible staff who all work very hard to ensure that every event we cater for runs smoothly. They are professional, yet friendly and approachable, which provides a fantastic catering experience for every guest.
3. We have a dish to please every guest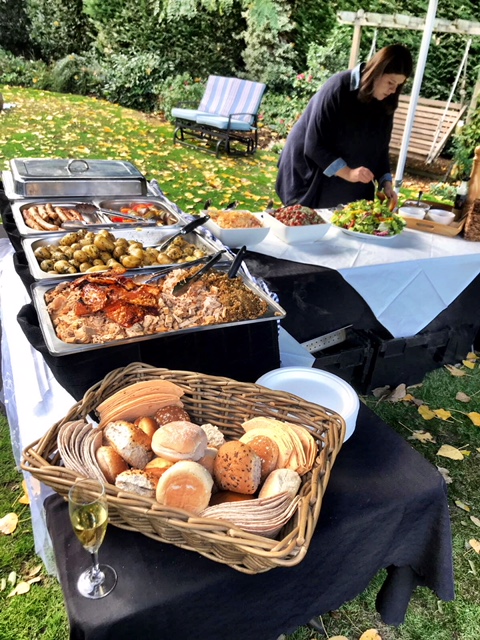 Our menu includes so many different dishes that there is bound to be one to please every guest. We have dishes that are family-friendly and suitable for all ages, as well as formal and informal meals.
4. Our menus accommodate for any allergy/food intolerance
It is very important that our catering is inclusive for all, so we aim to provide a dish that can accommodate any food allergy or intolerance. As a result, every guest can enjoy our delicious catering.
5. We have a trustworthy and reputable brand name
The brand name 'Hog Roast Chesterfield' is one that many guests know and trust, which leads to repeat customers and many satisfied guests. We have built this brand name by providing excellent catering for every event in the past- and we will continue to do so in the future!
Hopefully, this blog post has shown you all the benefits of hiring Hog Roast Chesterfield to cater for your event. To get yourself booked in, all we need to know is your party size, location and date, and we can add you to our diary. We hope to hear from you soon!