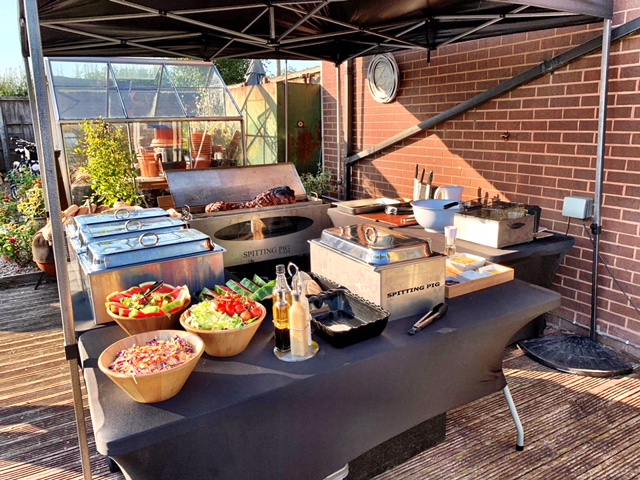 For your events in Wales and Wrexham choose fine dining and unique service with Hog Roast Wrexham. We are a premium caterer without the premium costs, but even that does not tell the whole story of Hog Roast Wrexham. With a novel service blending traditionality with modern culinary flair, Hog Roast Wrexham are changing the catering game with our namesake hog roast. You haven't tried proper roast dining until you've seen and tasted the work of a genuine spit roasted hog roast.
For us the spit roaster creates that proper roast taste as it thoroughly chars the pork whole pork skin evenly with a lovely crispy texture, locking in all of the flavour and spicing of a pork skin in doing so, while retaining all the juiciness and tender flavour of the meat inside. If that's not enough the spit roaster also just looks magnificent in action as it blazes away throughout the day for its fiery slow cook process. It creates a delight of splendid spectacle that has you positively salivating for its perfect roast results to come.
We're more than happy to make your special day that little bit brighter with our premium roasts – be it weddings, corporate functions, birthday's, anniversary bashes, maybe even just a small dinner party amongst friends, Hog Roast Wrexham have you covered.  At Hog Roast Wrexham we also ensure that every one of our products is sourced from local vendors and only the highest quality meats are picked out. With such fine quality grade ingredients our elite chefs can truly get the most in taste and flavour out of our roasts; the quality of our meats come to the fore on the spit roaster as all of their premium flavour is retained inside this perfect roast package.
Wondrous Work in Wrexham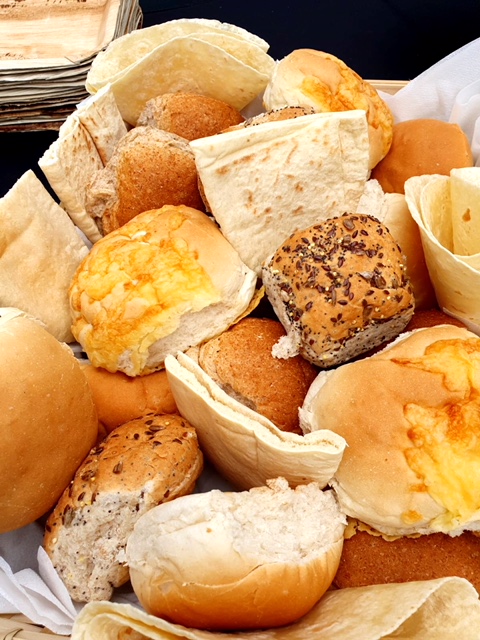 Complimenting our hog roast is a whole host of brilliant accompaniments, ranging from meat dishes to vegan, vegetarian, and gluten-free sides, salads, canapes and more. Our friendly team will help you tailor a buffet or set menu style of dining that fits your occasion, and what's more it will be all come in for one affordable cost structure as we work flexible to your budget without limiting you on quality!
So, don't wait around – give Hog Roast Wrexham a call today and make your celebrations a day to really savour after this year.