For the traditional Garrison town of Warminster you're going to want only the best in catered dining for your events. To feed an army barracks of troops it's going to take quite the feast to keep every stomach full, but we here at Hog Roast Warminster more than have the goods to manage. Our speciality hog roast is an ideal way to dine at events as it combines a bit of style and novelty with high quality and high quantity. This truly is a feast fit for an army.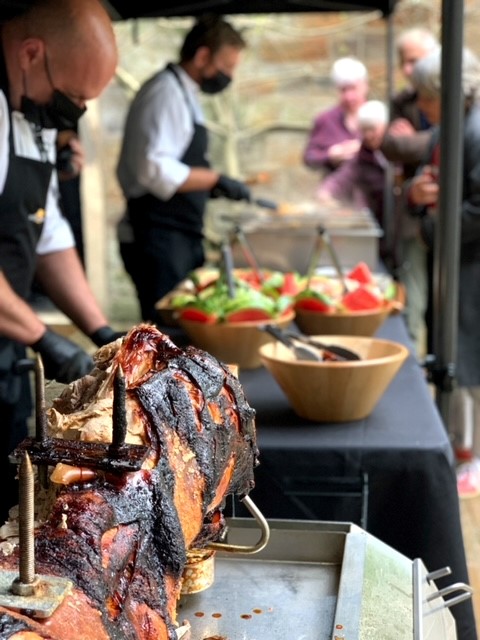 In fact, this novel classic of British culinary history stretches back centuries and would have been the favoured dish amongst kings and their sworn foot-soldiers. Many a feast would have been had around the fire pit as everyone grabs a slice of the delicious hog roast turning long into the night. That tradition is alive and glowing once more with Hog Roast Warminster. By hiring us for your next event you can guarantee a special time with great tastes in abundance!
Our meat is prepared fresh and is carefully tended to for hours, slowly roasting on our magnificent mobile hog roaster – a perfect event catering capsule created specifically by us! This beauty looks incredible on display throughout your event and its results more than match. With the mixed blend of traditionality and modern brilliance in our mobile hog roasters your food comes to an almighty level of taste and texture that is truly worth the wait. This is roast dining the way it should be enjoyed!
Fine Foods in Warminster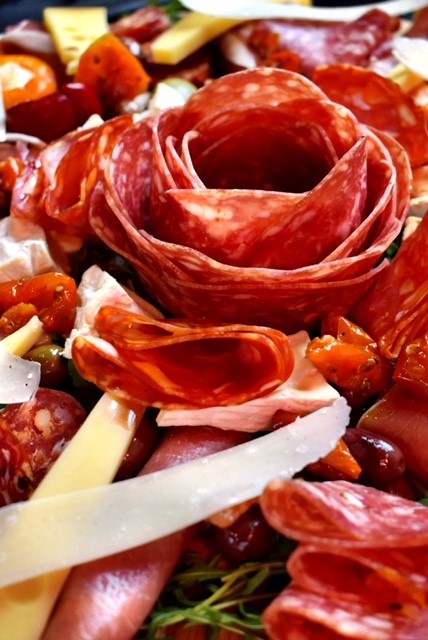 With a meaty hog roast you're also going to be looking for some tasty sides to furnish it off. Hog Roast Warminster has plenty of menus to choose from. Our Southern BBQ menu brings the smoky flavours of the Americas to your event; or grab a taste of the Mediterranean with our Al Fresco menus complete with meat platters, quality cheeses, breads, oils, salads and more. Whatever your choice, whatever your location, whatever the occasion, Hog Roast Warminster will make it a special day for all.
So, call Hog Roast Warminster today to bring premium catering at an affordable cost to your event!