You'll surely be surprised at what Hog Roast Ripon can offer you, as we don't just cook tasty food. Our renowned catering services are the tip of the iceberg as we also train budding hog roasters and hire out and sell our own hog roast machines, and we sell both new and used equipment all over the country and some even internationally.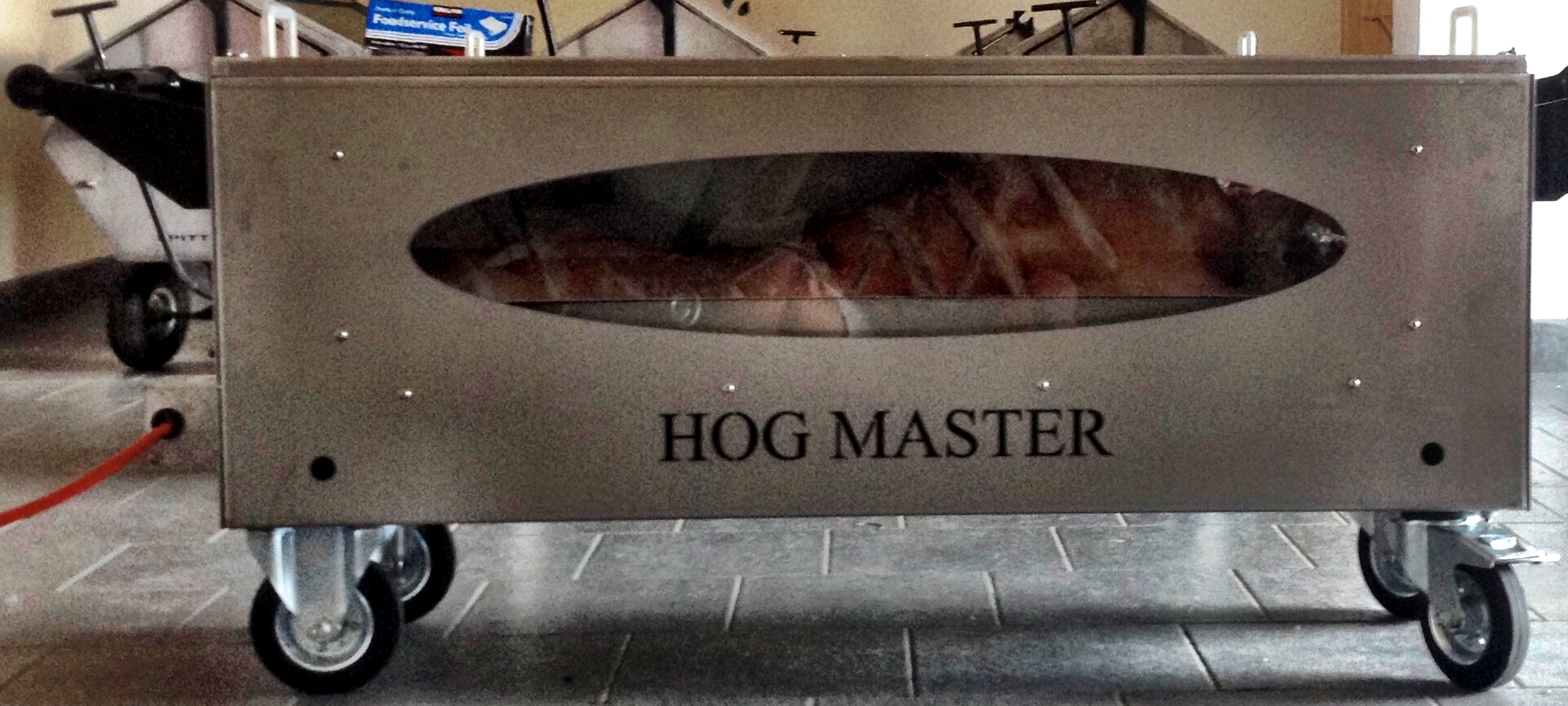 You may be thinking of buying your own hog roast machine for either your business or to use at home, and you may be fully experienced in the art of hog and spit roasting or you may be a complete novice who needs a little guidance. Either way, Hog Roast Ripon is the answer to your catering prayers, as our expert chefs can easily help you to choose the equipment to suit your particular wants and needs. Whatever you have in mind, we can ease your concerns, show you how to cook amazing food and you can leave not only with great equipment but also with less of a dent to your bank balance that you might have thought.
When Jools and her business partner Charlie visited us recently, it was because they were looking to purchase a used hog roast machine for their event catering company, after seeing on our website that we had some stock available. These don't tend to be available for long, as despite being secondhand, they are still high-quality, long-lasting machines in excellent condition, and they come with a 12-month warranty, a 12-month gas check certificate and we also service them to a high standard before selling them on. These machines have often been traded in by our customers who want newer versions or different models, and they come back to us still with plenty of life left in them.
Both Jools and Charlie had used this kind of equipment in the past for their business, so after seeing one of our Hogmasters in action at another event, they wanted to see what it could do for them. After talking to Hog Roast Ripon for a short time, the business partners left with one of their own, both excited to cook gorgeous food for their customers with a machine that won't let them down.