This vibrant Welsh coastal town is always a hive of activity and is a popular place for beach lovers and surfers, as well as drawing the crowds for Porthcawl's regular fun-filled music festivals and annual carnivals. Being involved in planning events in Porthcawl is a rewarding experience but if you need some help in the catering department, the Hog Roast Porthcawl team are here to make your life a lot easier.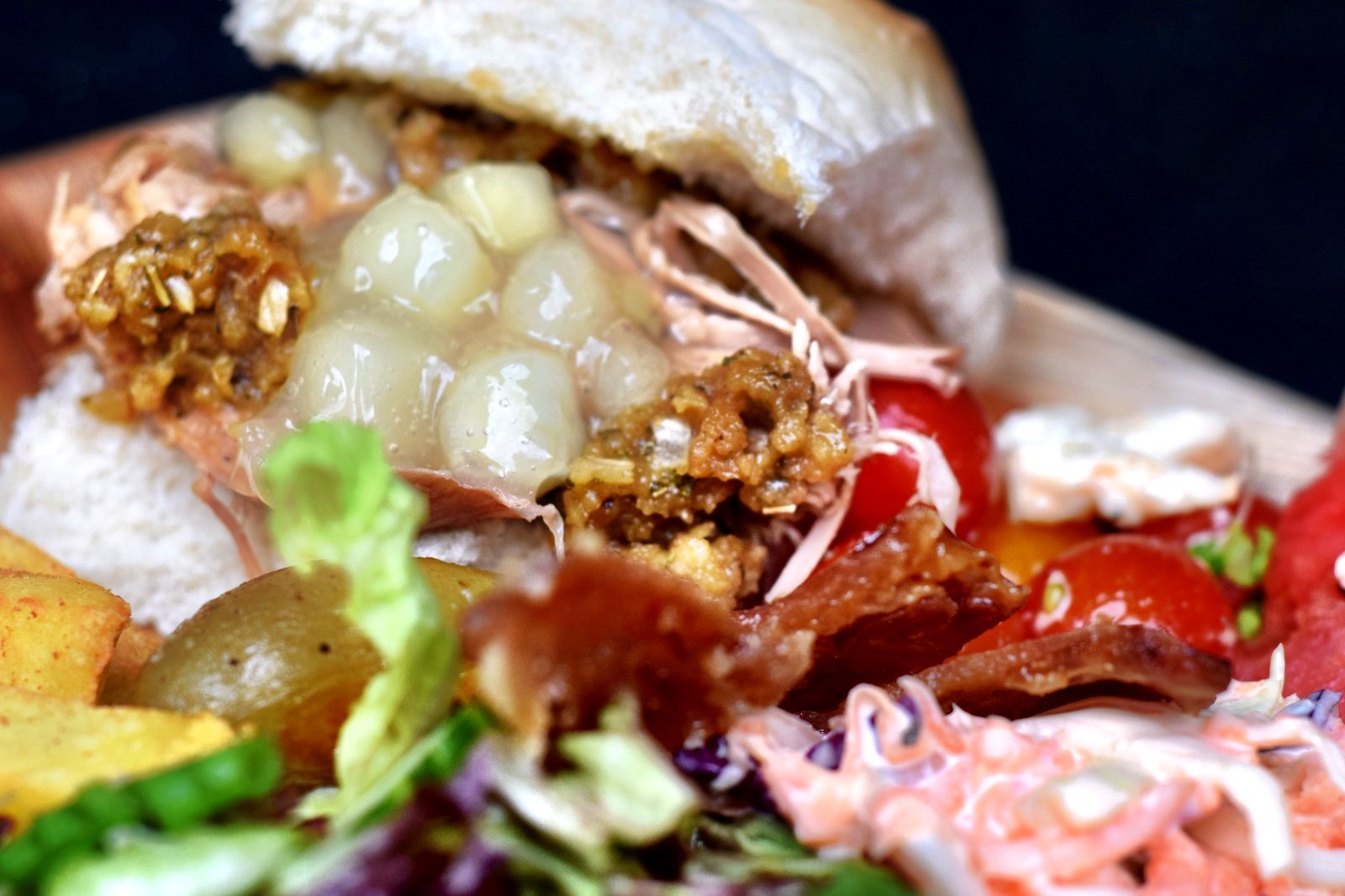 We can supply delicious hot food and the tastiest hog roasts in this part of South Wales for a high volume of people for any large outdoor event. Our adaptable catering team love being in the thick of things and serving plate after plate of our trademark hog roast sandwiches that are bursting with succulent pork and topped with crunchy crackling and a large dollop of our velvety apple sauce. We make all of our hog roasts on-site so that our diners can enjoy watching our expert chefs in action.
The best hog roast catering in Porthcawl
If you need food for a smaller party, a formal event or your wedding reception, Hog Roast Porthcawl offer a wide range of different catering packages in conjunction with our main hog roast dish, including different meats, vegetarian and vegan friendly options and more structured fine dining menus.
We are able to transport our equipment to and set up in any type of outdoor venue in Porthcawl and we don't require any catering facilities or a power supply on-site at all as we are completely self-sufficient. So, if you want to host your event a bit off the beaten track to make the most of the sea views, if we are at the helm you won't have to be concerned that this will limit the type or amount of food you can offer your guests. We can make all of our food from scratch just about anywhere in Porthcawl and we only ever use the best locally sourced produce and ethically reared.
The Hog Roast Porthcawl team can offer you the finest hog roast catering on this part of the Welsh coast and a perfectly prepared menu in the location of your choice.