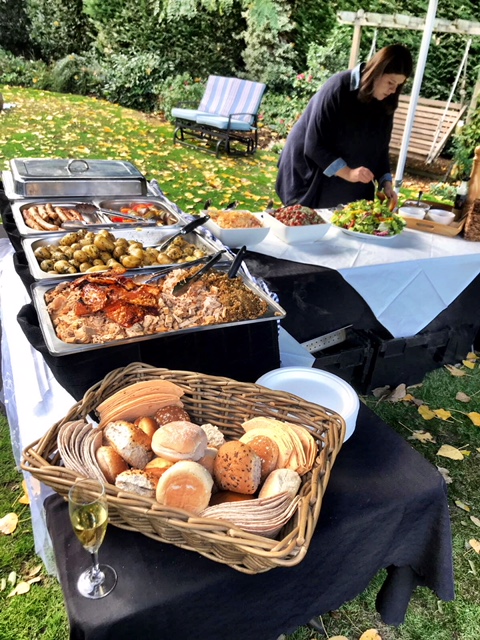 Do you want a superior mobile catering package for an event you are organising in the Dudley area? If you want to provide highly quality fresh food for your guests that is also incredibly cost-effective, a hog roast is the ideal solution, especially if it has been prepared and served by the best hog roast company in the area.
Here at Hog Roast Coseley our hog roasting expertise is unmatched by any other company around, and we are able to seamlessly combine our classic slow cooked pork with polished and professional mobile catering menus that offer an ample selection of diverse dishes that will appeal to all tastes.
Our superior ethically reared pork, which is always sourced from UK producers, is patiently prepared by our specialist chefs who ensure that each hog we provide is melting in the mouth and brimming with flavour before it is carved and served with our signature crispy crackling and homemade apple sauce. Our hog roast catering services are ideal for larger events if you want to feed a lot of people without compromising on quality, but we also have the flexibility to cater for smaller parties and more formal events that require an air of sophistication.
A hog roast catering menu for any occasion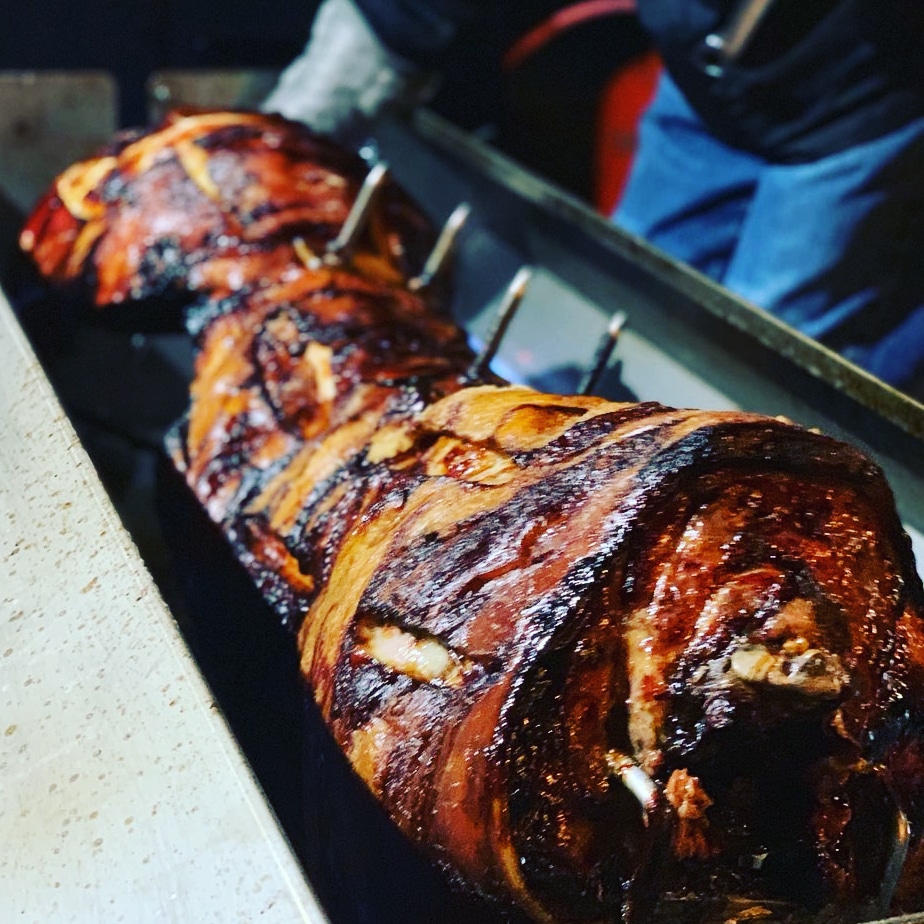 We're sure that you will be delighted with the scope of Hog Roast Coseley's menus, which all feature alternative meats, vegetarian, vegan and gluten-free dishes, and a broad combination of different flavours across all of our side dishes and salads. We offer dishes that are the perfect partners for our showstopping hog roasts, as well as lots of appealing alternatives. Our food isn't just a big hit with pork lovers – our imaginative catering team always ensure that our food appeals to the diverse tastes of all of our diners. Whatever type of menu you require, we will prepare it all from scratch at your venue using the freshest ingredients and locally sourced produce where possible.
Hog Roast Coseley are capable of catering to an excellent standard for any occasion and we will provide you with a delicious freshly made menu that will please all of your guests.