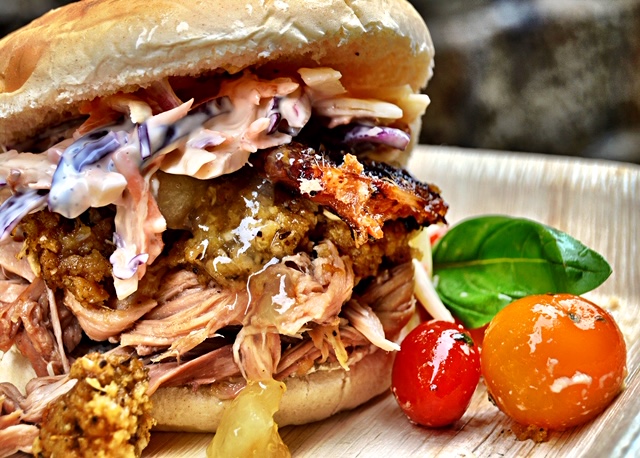 As the self-proclaimed "second city" of the United Kingdom, Birmingham deserves the number one company in hog roast event catering. We here at Hog Roast Birmingham are delighted to share our unbeatable catering services to events all throughout the city of Birmingham – whatever your occasion, Hog Roast Birmingham are assured to provide fine quality roasted meats and foods that will leave every guest satisfied and smiling. Weddings, corporate functions, festivals, anniversary dinners, garden parties; we can cater for it all! Our speciality is, of course, in our very namesake hog roast that brings the perfect taste and texture of finely roasted pork cooked over many hours to your plate.
With our trademark mobile spit roaster, our expert team at Hog Roast Birmingham will freshly prepare your meat on the day of your event and tend to its hours long roasting process. The result? An unbeatable combination of flavours and fresh textures that will ignite any event. Our hog roast can be served up in a number of brilliant concoctions – try our fresh pulled-pork rolls perfect for washing down with a fine dram, or a full plated roast complete with a side of roasted veg and potatoes.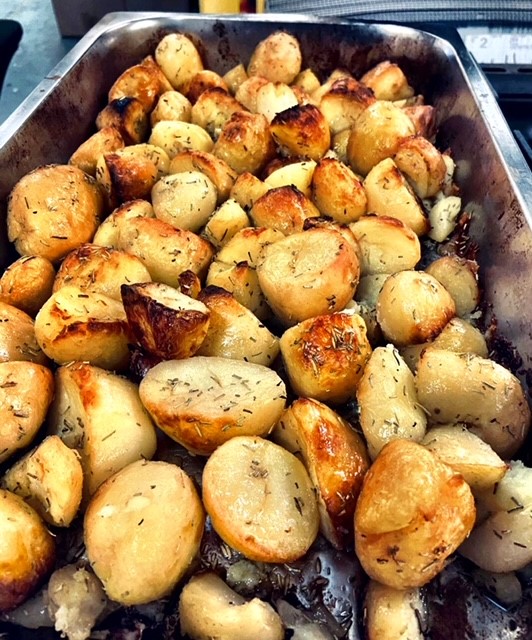 Birmingham has historically been a city of immense culture; dating back to its very original establishment as a town, Birmingham has been a country epicentre for agriculture and the trade of fine foods. Even today it still boasts the largest wholesale food market in the country, teeming with incredible ingredients and foods. Hog Roast Birmingham are delighted to be able to continue in this line of city-tradition with our quality products available for catering. With such a high quality of local stock we always endeavour to source from local hands since we trust in their consistent premium taste. Of course, with Hog Roast Birmingham premium food never comes with the premium price tag, since we will always work flexible to your budget while still providing the same quality.
Quality At Every Step
We have a wide array of quality items to pick from. For your event our staff will work personally to find a buffet or set-menu combination special to you. Choose from our many meats, vegan, vegetarian, and gluten-free main and side dishes so that you find a taste combination suited to all your guests.
Give Hog Roast Birmingham a call today!