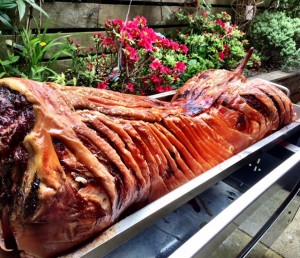 Here at Hog Roast Altrincham, we cater for any type of event and any size of function. If you're thinking about hosting an event in the next few months and need a reliable and expert catering service to serve food to your guests, you've come to the right place. Hog and spit roasts are growing in popularity every year as it is a unique, visual and extremely tasty way to feed your guests – what's more, it doesn't cost the earth and doesn't sacrifice great taste and excellence.
The state-of-the-art and stainless-steel hog and spit roasting machines not only have the capacity to roast meat to a golden perfection for hundreds of people, but they also look fantastic and add a real touch of class to any event – from milestone celebrations to corporate functions.
Hog Roast Altrincham's Best Catering Provider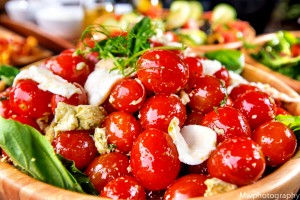 You'll also have an extensive menu to choose from to ensure that all of your guests are satisfied. It can be hard to cater to everyone's requirements, but thanks to our tailored Hog Roast Altrincham service, you can plan each dish with our professional chefs so that no-one leaves your event hungry.
Although we cannot praise our delicious hog roast enough, we also have a range of other meats to select including lamb, beef, chicken and fish as well as a selection of sauces and condiments. Vegans, vegetarian and gluten-free menus are also available upon request.
Aswell as our having the finest in terms of table and drinks services, we can also play things a little more casual with a spread buffet. Whatever style of Hog Roast Altrincham catering you choose, we can assure you that we never falter on quality. If you're interested in the services we provide, please don't hesitate to get in contact with our team today. We will be happy to chat through the options with you.