It's now time to start planning your next celebration for post Covid-19, something we all can't wait for! Finally seeing all of our friends and family again and catch up on the last few months of missed parties and celebrations. We aren't far away, and we have something for everyone here at Hog Roast Oakley. We understand you may not want outside caterers coming to your venue / household so we have a fantastic option available to still have a delicious, fresh hog roast at your event.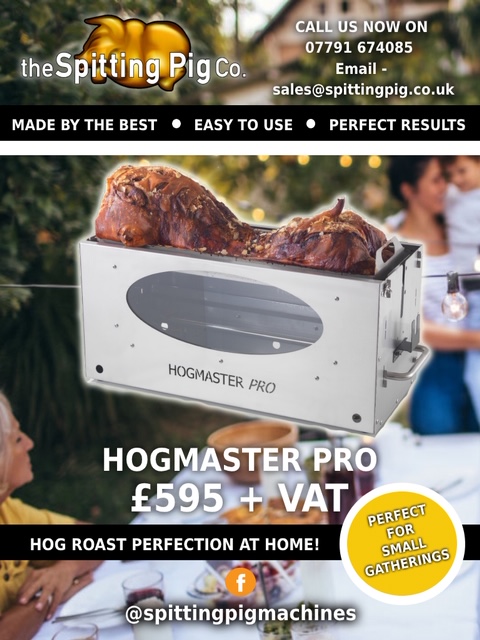 That solution being our very own designed and made, Hogmaster Pro! Our recent customer Michael was eager to find out about our alternative suggestions to having our team on site catering. Michael had originally thought about having his cooked food delivered but after speaking with one of our teams he realised that our Hogmaster Pro machine was a fantastic ideal and a great purchase for the family to use for many parties to come. This machine is fantastic for home use and can even be transformed into a BBQ too, its diversity made it an easy investment for Michael and his family.
Michael has spent some time watching our YouTube channel to find out all about the machine and pick up tips for cooking the perfect Hog Roast, especially perfecting the crispy crackling too! Michael is over the moon with his purchase from Hog Roast Oakley and his old BBQ is now ready to be thrown out once his brand new gleaming Hogmaster Pro machine arrives. Our delivery process is still fast and will be with Michael in no time. He is eagerly awaiting the go ahead to be able to put it to use and have the family around for their firth gathering.
I'm sure it won't be long before we hear back from Michael about his success with the machine, our team here at Hog Roast Oakley be keeping in touch to see how he's getting on!