Here at Hog Roast Appleton, we know the importance of giving back to the community. That's why we were delighted in the recent weeks, when we were contacted by Jamie, a local man than uses his own money to run charity nights to raise money for terminally ill children, as we were presented with an opportunity to help somebody who helps others. Jamie was organising a charity night to be held at a local function room, which would be complete with all manner of fun games and live entertainment for the guests. He asked us to provide one of our famous hog roasts in order to feed people for the evening.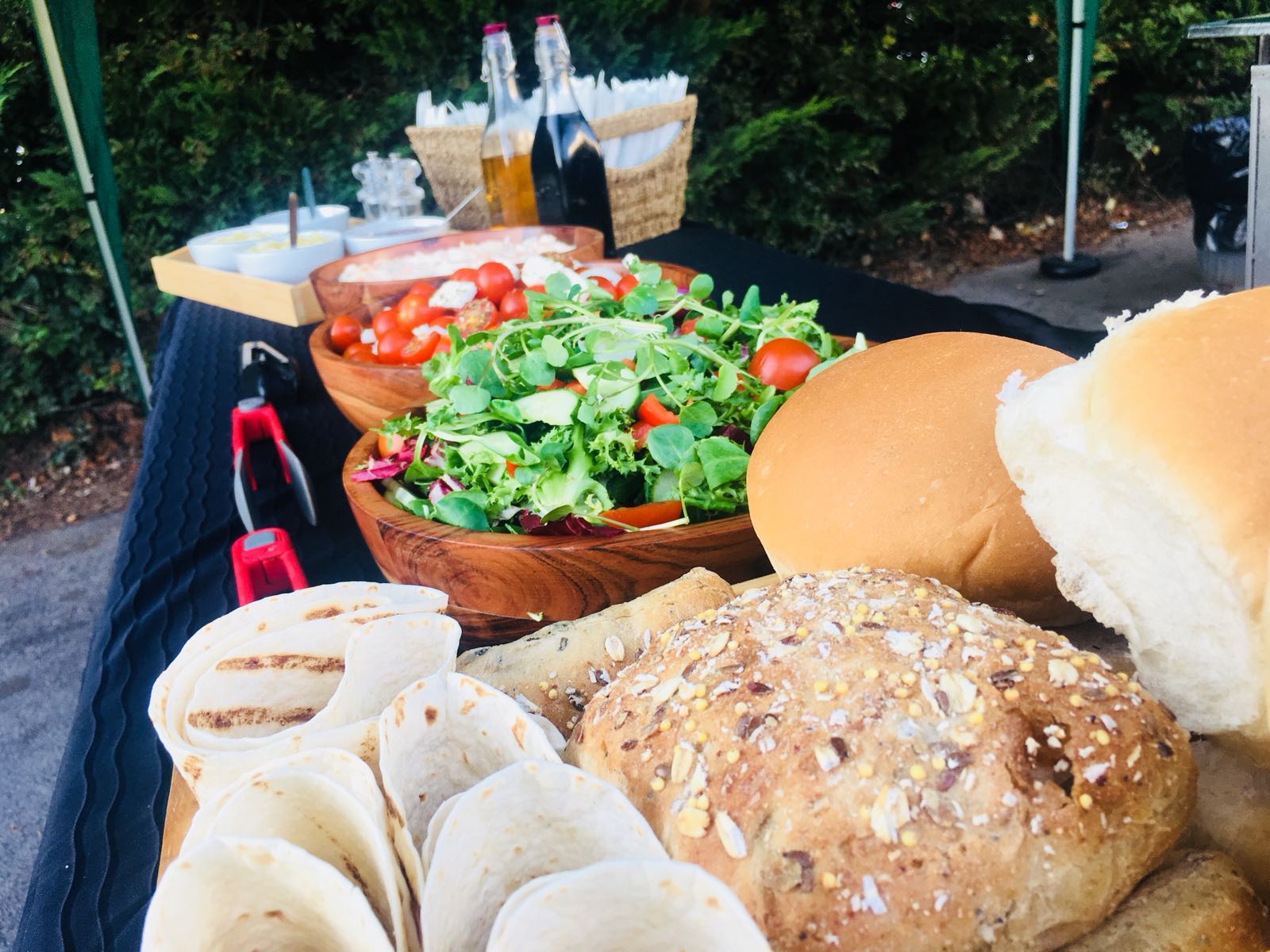 Of course we at Hog Roast Appleton wanted to do what we could to help, and so we only charged Jamie for the price of hiring our staff for the evening, and provided all of our food and equipment for free. We even threw in a gift voucher for money off our services, to be given away at the event's raffle. In addition to a Hog Roast served with sides, we also served a selection of canapes and desserts for guests to choose from throughout the evening, such as our mini burgers and pizzas as well as our homemade cheesecake.
There were one hundred people expected on the night of the event, and by eight o'clock it was a full house. Guests nibbled at canapes that our waiters circled with, and queued patiently for the Hog Roast buffet, which could be served in our crusty bread rolls, or in accompaniment to roasted new potatoes and a seasonal veg medley. There were fun activities happening all night, including pre-recorded horse racing, bingo, and even a pop quiz!
As the evening wore on, more and more money was being raised to help send terminally ill children on the holiday of their dreams, and it was a pleasure to be involved in such a wonderful event. When it was time to clear everything away, our team at Hog Roast Appleton did so quickly and quietly, disposing of any waste off site.