It is always an absolute pleasure when Hog Roast Hamilton are invited to come and cater at a wedding. For us too, it is a magical day and we love to be able to be a part of it by providing the happy couple and their guests with lots of our delicious slow roasted food.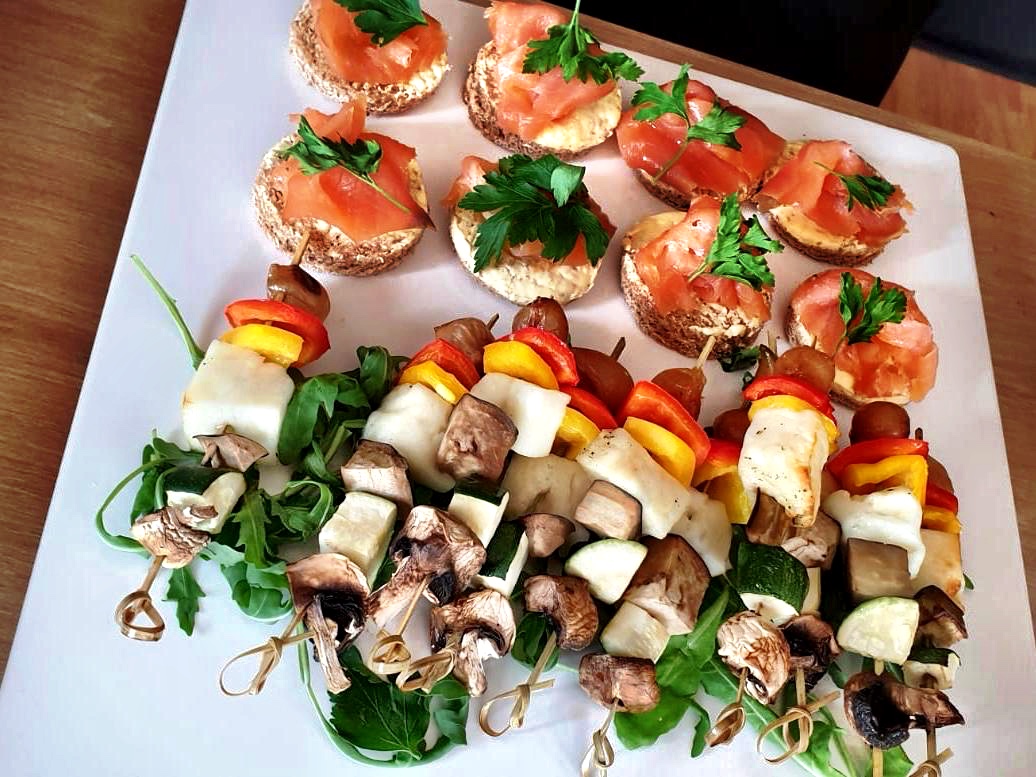 This weeks wedding was being held at Woodhead Farm in Chryston. We were shown around the venue and blown away by how beautiful it was, truly a lovely location for a wedding. The bride and groom had asked us to provide a classic Hog Roast Hamilton wedding menu including our handcrafted canapés, slow roasted hog and a selection of desserts for their forty five guests and wanted the food to be served up around 4pm, with the canapés being served a few hours earlier.
On the day itself, we arrived bright and early whilst the ceremony was taking place nearby. We do this as it allows us plenty of time to get our food cooked to perfection and it also tends to put the bride and groom at ease to know that the reception is being taken care of. In no time we were all set and all we had to do now was await the wedding party's arrival.
As guests mingled and chatted we served up our handcrafted canapés and drinks whilst the bride and groom took the most of the opportunity to get some photos in. Next up was the main course and our Hog Roast Hamilton catering team consisting of John, Megan, Abdi and Gillian were working nonstop to ensure everyone had all they needed. Finally, after the cutting of the cake our team served up slices of it along with a home baked cheesecake for guests to help themselves to at the buffet.
After the final course of coffee and tea we discreetly packed away and wished the newlyweds well before heading off in our van to our next event…