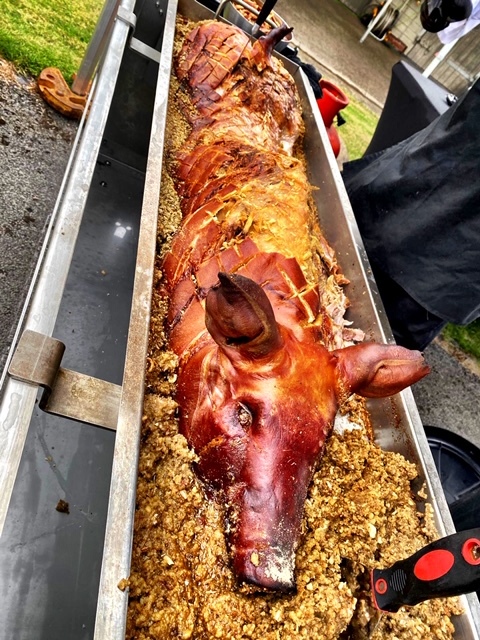 York is a city like no other. With its narrow cobbled streets lined with buildings dating back to medieval times; majestic cathedral commanding stunning views; Roman and Viking past; charming tea rooms; delightful river cruises; traditional pubs; fascinating museums; and marvellous art galleries – it's no wonder people flock here. With such a rich tapestry of history, it's unsurprising to learn it has more than its fair share of ghosts too. Like so many, we love it here. So, if you have an upcoming celebration and need a fitting feast for the occasion, Hog Roast York would be glad to help.
Need a three-course meal with all the trimmings? Or perhaps you only need Hog Roast York to supply a tasty main? We cater for any style of event and to any size. As our name suggests, we specialise in slow-roasting pork. However, our menu offers a variety of meats. So, you could either stick with our succulent pork with crispy crackling, replace it with say tender turkey and juicy cranberries, or have a combination of these and more.
It's our mission to give every single one of your guests a memorable meal. If you would like to add fish to the feast, have us throw sausages and burgers on a barbeque, and provide a vegetarian option for any non-meat-eaters, you'll find plenty of choices on our menu.
Pleasing On The Eye and The Palate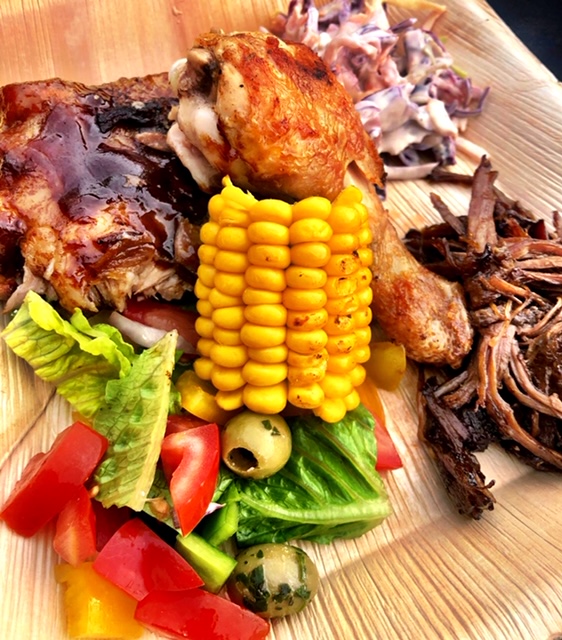 We start cooking at your venue a few hours before your party begins so that your meal will be ready at the optimum time. It also means the appetising aroma and sizzling sounds from the spit will greet your guests on arrival – add to this the sensational sight of the spit-roast, and they'll be eagerly licking their lips waiting for dinner time.
As our chefs cook everything from scratch on the day, all of the ingredients Hog Roast York use are locally sourced – allowing us to check their quality and freshness. From the meaty main to the salad on the side, every single bite you eat will burst with flavour.
We also have various packages which include an attentive waiting team to bring the food to your guests. Want to learn more about our extra services? We will discuss the details when helping you plan your perfect menu. Let's get started. Give us a call or drop us an email today.