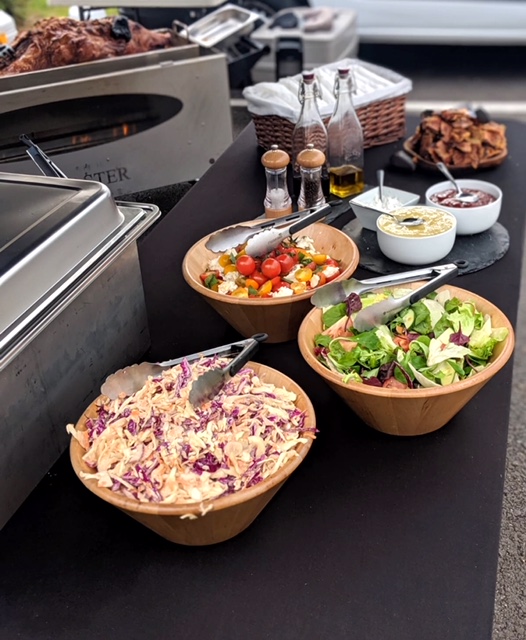 If you have an upcoming event in South Gloucestershire and you want to leave the catering in the hand of experienced professionals, we're sure what we can offer you here at Hog Roast Yate will be of great interest to you. If you love pork and would like to treat your guests to the best hog roast catering in the area, we are the perfect catering company for your event. We combine this traditional craft with modern menus that are suitable for all tastes and cater for varying dietary needs. This enables us to showcase our signature dish whilst also being mindful for the requirements of all of our diners, so that if we are doing to the catering, you can be sure that everyone will be able to enjoy a great meal and food that they love.
We offer broad-ranging catering packages for just about any type of event in Yate, from large-scale public festivals and fairs to more intimate private parties, elegant wedding receptions and sleek corporate entertaining. All of our catering packages come with a choice of different meats prepared in your preferred style, options that are free from meat, dairy and gluten, and an abundance of exciting side dishes and salads.
Inventive mobile catering for any celebration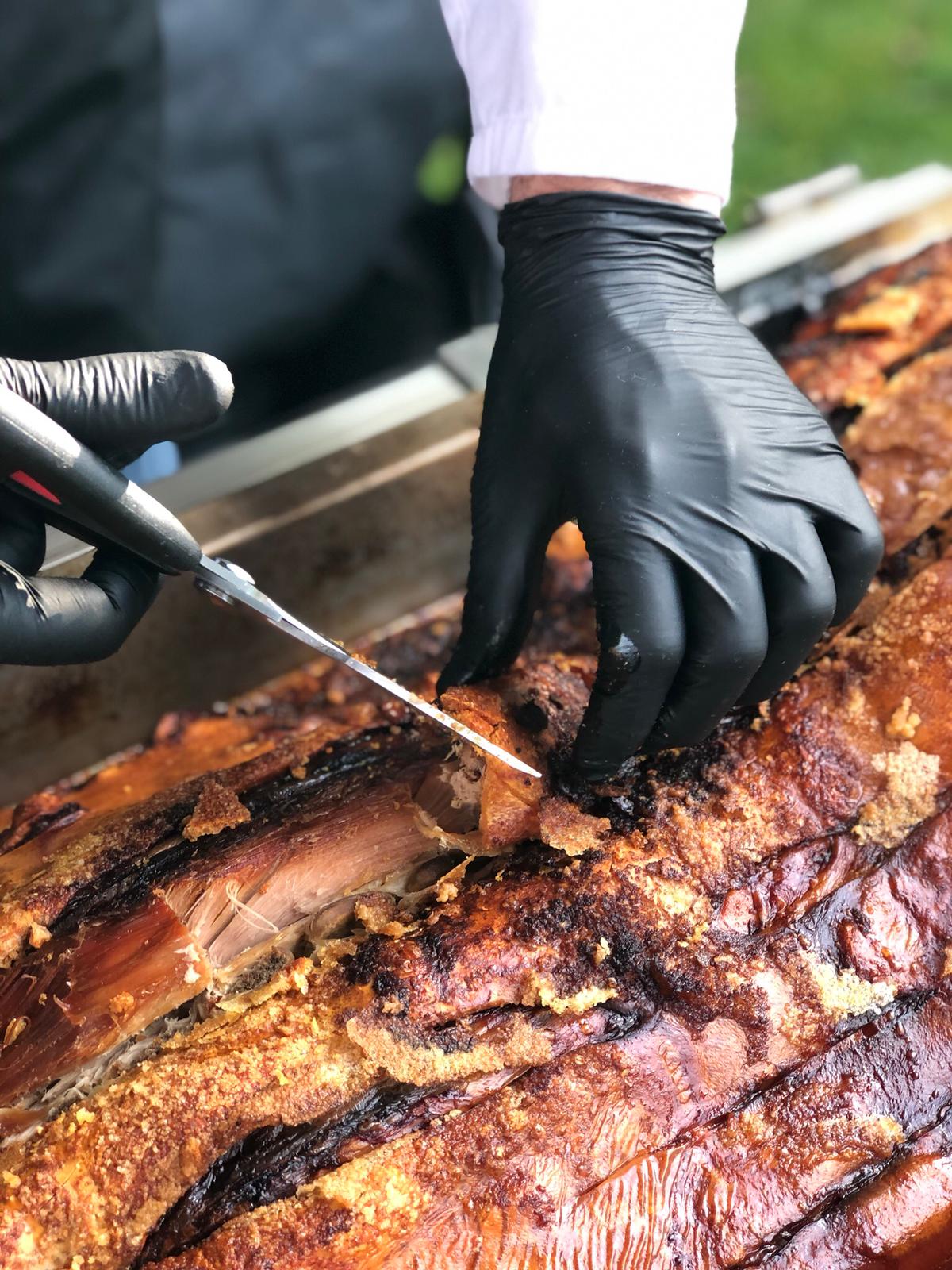 The Hog Roast Yate team are able to make all of our food in any type of setting in Yate. Whether we are catering in an open outdoor space for a large event, within a marquee for a special occasion, at a business premises, in a private garden or in an indoor function room, we always make all of our food from scratch on-site. You will only find the best free-range meat and locally sourced ingredients in all of our freshly made food and it doesn't matter if we are catering for 20 people or several hundred – we will always ensure your food is well-presented and ready to be served right on time.
If you want a high-quality, varied menus that meets all of your needs and the best hog roast catering in Yate, the Hog Roast Yate team should be your first choice for any event.