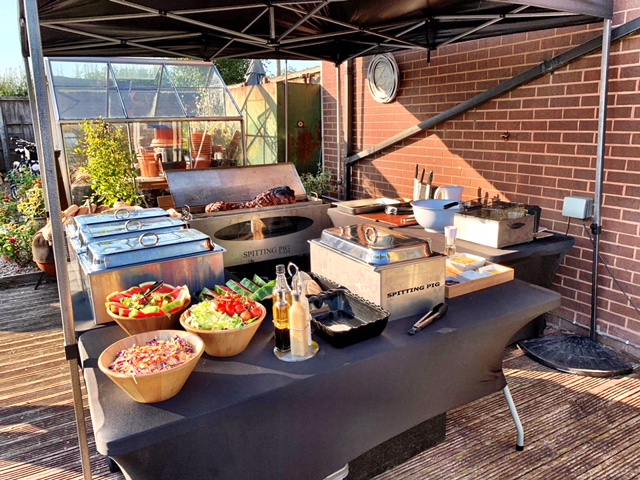 Are you looking for a local catering company in Witney who can give you a brilliant outdoor dining experience that your guests will love and a creative mobile menu that is full of varied, freshly made dishes? That is exactly what you can expect from Hog Roast Witney's catering services. We are the leading hog roast specialists in West Oxfordshire, and our food offers an appealing combination of the best spit roasted pork around with extensive menu options that cater for a range of tastes and dietary requirements.
We have been providing hog roasts of unrivalled quality in Witney for a number of years and no similar company in the area knows how to achieve more succulent and flavoursome results. Our hog roasts are cooked slowly for a number of hours by our expert chefs until the meat is falling off the bone. Because we cook our meat on-site, our diners can watch the cooking process for themselves and enjoy seeing their food being prepared right in front of them before tucking in.
Complete catering solutions for any occasion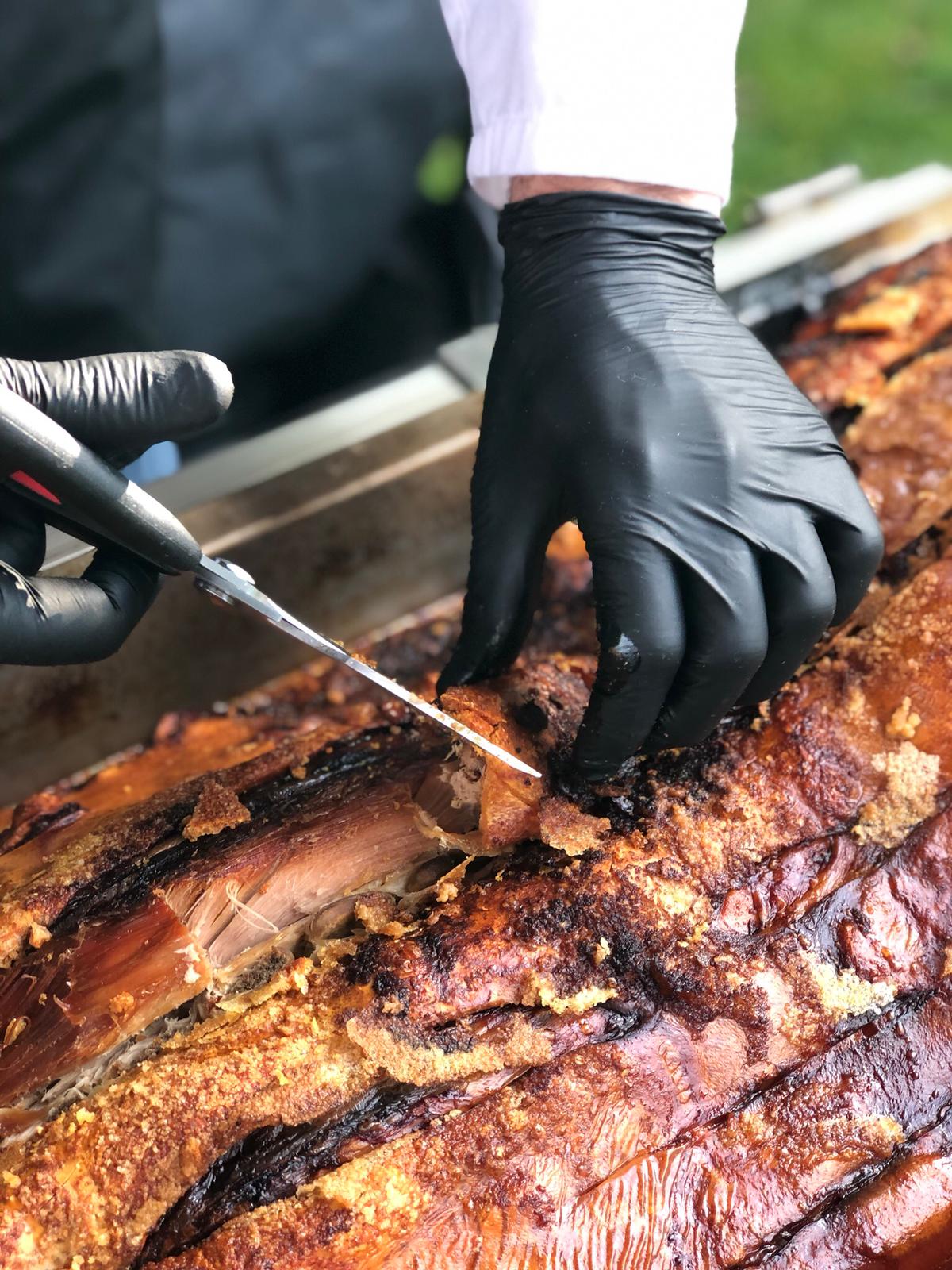 The Hog Roast Witney team also prepare the rest of our dishes on-site too, whether we are providing a complex 3 -course meal for a special occasion or a generous buffet for a family party. We will arrive at your venue several hours before the food is due to be served in order to make everything from scratch and you will only ever find the best ethically reared meat and locally sourced ingredients in our larder. Our highly versatile catering equipment can be operated in any environment and is capable of being utilised to prepare a broad range of other dishes in addition to our hog roasts.
We will take care of every aspect of the catering and food service on the day, leaving you free to focus on other aspects of your event and enjoy spending time with your guests. We can supply everything that is required, including crockery and cutlery, a serving table and a catering gazebo.
Let the Hog Roast Witney team take the stress out of your day by giving you the assurance that your guests will receive fantastic food, a warm welcome and attentive service throughout your event.