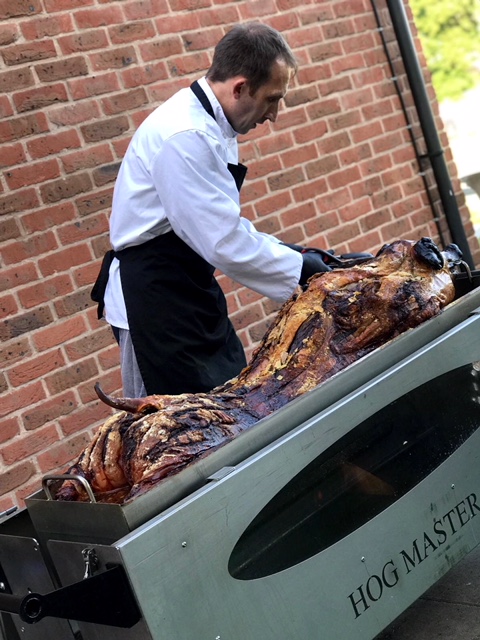 Are you looking for a unique dining experience in the Witham? Look no further – here at Hog Roast Witham, we have gained a reputation as one of the leading catering companies in the whole of the UK. By blending traditional cooking methods with modern equipment, we can guarantee the very best taste and textures when it comes to our meats. Not only does our spit roaster allow for delicious quality with our foods, but it also adds a spectacle to the occasion as a visual masterpiece of a great hog sitting atop the roaster and of course, the glorious aroma filling the room. What's more, we only use the finest local ingredients from recommended suppliers to give our chefs the platform to produce delicious dishes straight to you.
Flexible catering in Witham
There's no end to the quality that Hog Roast Witham brings to the occasion. For weddings, corporate functions, birthday parties and anniversaries, we will deliver the finest hog roast dishes you'll have ever tasted. Our team have a wealth of food knowledge, so trust in them to help recommend an excellent buffet or set menu tailored specifically to match your event. What's more, we're also extremely flexible to your requirements without sacrificing quality and are happy to meet all budgets.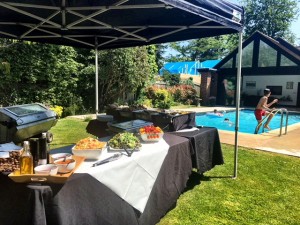 While our hog roast team will turn up to your event to cook and serve the dishes to you, we also rent out our state-of-the-art machines to customers who wish to try their hand at cooking their very own hog roast either at a venue for a special occasion or simply in their back garden for the entertainment of friends and family.
You can find out about Hog Roast Witham services today by contacting our office team who will be happy to answer your queries about what we can provide for you.