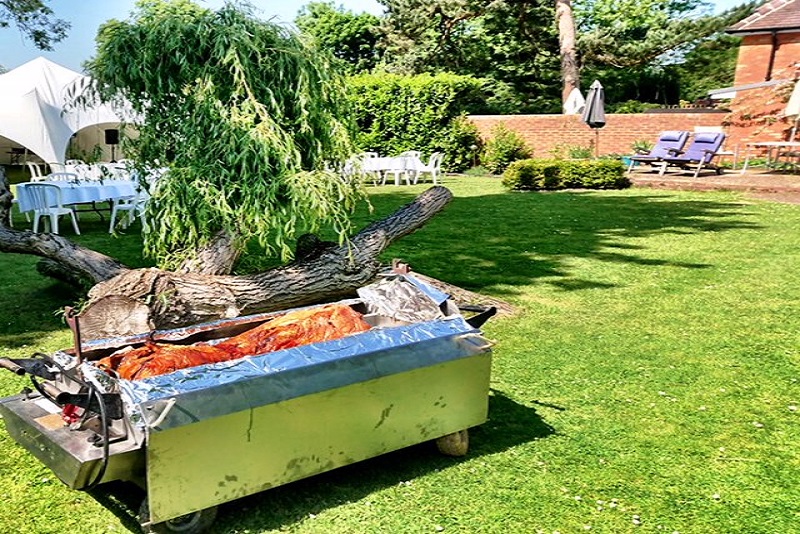 The Hog Roast Wishaw team have been at the forefront of hog roast catering in the area for a number of years thanks to our unswerving commitment to providing the best possible level of food and service for our diners. For us, hog roast catering isn't just a job, it is something that we are very passionate about and every member of our team is dedicated to showcasing our superb spit roasted pork at its very best and passing on our enthusiasm for our style of catering to our diners.
Hog roasts have been around for a very long time and they would have taken pride of place in many medieval banquet halls. We have modernised this traditional cooking method whilst retaining the original technique of spit roasting our hogs slowly over a fire until the meat achieves a melt-in-the-mouth consistency.
Creative catering for your event in Wishaw
Whilst our technique for cooking our hog roasts may be largely the same as it has been for centuries, our catering equipment is certainly not antiquated – in fact, we have at our disposable the most cutting-edge hog roast catering equipment available on the market. Hog Roast Wishaw's equipment enables us to provide hog roasts of a consistently high standard in any location in Wishaw and for any number of diners. Of course, our creative and versatile catering team also play a huge role in the popularity of our catering services and our suitability for such a wide array of events in Wishaw.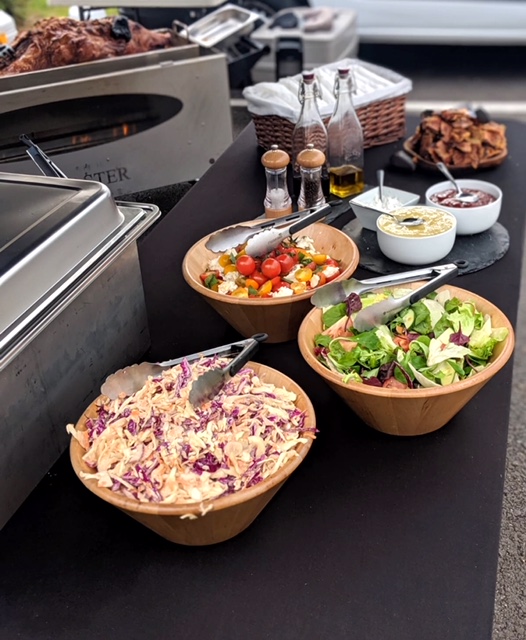 We offer a broad selection of catering packages alongside our mouth-watering hog roasts, offering you an extensive selection of menu items to choose from. We can supply a different meat, vegetarian dishes, seasonal side dishes, delicate canapes and imaginative starters and desserts. Whatever you would like to accompany your pork, we will make it all from scratch at your venue whilst the meat is cooking, exclusively using the freshest locally sourced produce and free-range meat.
The Hog Roast Wishaw team can give you the most perfectly cooked hog roasts in the area, along with a freshly made menu full of varied dishes that cater for different tastes and diets, for any event in Wishaw.