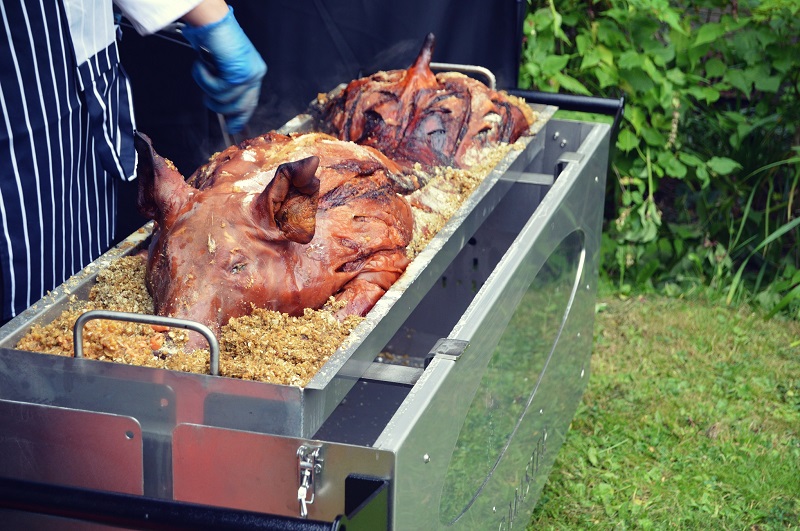 Hog Roast Wigan are delighted to announce our hog-roast and fine meat catering services are now available to all events throughout the town of Wigan and Greater Manchester. Why does this matter? Quite simply because Hog Roast Wigan provides a uniquely made dining experience not found elsewhere on the market. For events in Wigan, we turn back the clock just a little to provide a traditional hog roast made on an updated spit roaster to provide a classic feast of roasted pork and other fine foods.
Our services are truly unique and a brilliant experience for all, so whether you're putting together an upcoming wedding reception, corporate affair, festival, birthday or more, Hog Roast Wigan is a must call to provide our quality foods. For your event we put together a proper roast feast made fresh on the day.
Our top team of experienced chefs are experts in spit roast cooking; with their skill and flair your meat is perfectly roasted to provide a delicious crispy skin across the whole hog, and then an inside of the most flavoursome and juicy meat tearing away brilliantly from the bone. All that flavour is wrapped up in one perfect hog roast to then be served up in a variety of dishes.
For the fantastic Jazz and other music festivals held throughout Wigan why not pair the day with one of our delicious fresh pulled pork rolls or call us to provide a full course meal complete with an excellent Sunday roast at your local pub's evening of performance. It will make any night that bit more special!
Expert Catering in Wigan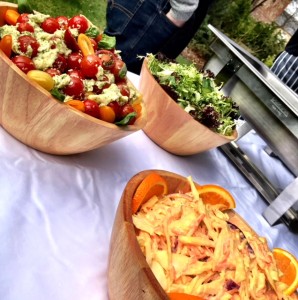 Our team here at Hog Roast Wigan are devoted to making every one of our events the best we've catered. To ensure maximum satisfaction in our guests we stock a full range of brilliant dishes for use in a buffet or set-menu dining. Try our many exceptional meats, or our vegan, vegetarian, and gluten-free dishes at your event. Our team are always more than happy to work with you to find a dining combination suited to you. With their expertise we promise that we can find a brilliant taste combination worthy of your event – and it will all come in at a reasonable and flexible cost!
So give Hog Roast Wigan a call today and let us serve you up something brilliant at your next event!