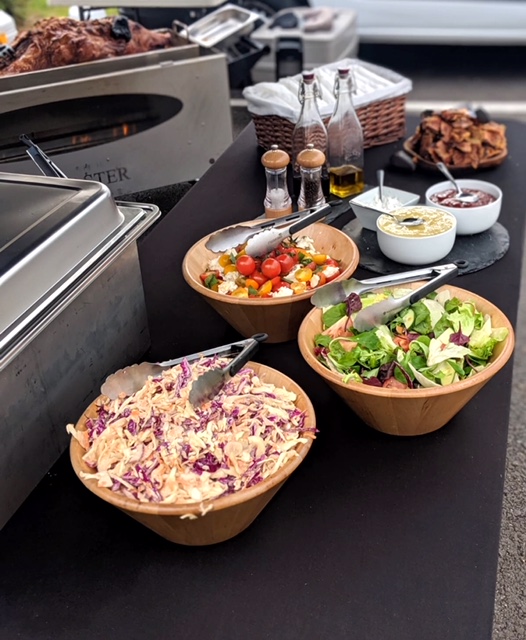 Don't stump for the regular old catering companies for your events this year in Wellingborough; switch it up and bring a bold new look instead by giving the great team here at Hog Roast Wellingborough a call. Hog Roast Wellingborough are a fine food event caterer with a unique speciality in properly spit roasted meats and foods.
Our aim here is to deliver an exciting dining experience that truly impresses as we put an onus in perfect tastes as well as some fun showmanship and flair in our traditional spit roast methods. If you've never seen it, the classic spit roaster is an excellent roasting contraption dating back to the medieval ages and looks as good in action as its perfect roast results taste. With the spit roaster Hog Roast Wellingborough bring a little bit of added uniqueness and spectacle to your day as our food cook fresh throughout in a dazzling display of fire, spice, and meaty, smoky brilliance.
So, whether you need us for a wedding, corporate affair, festival, anniversary, social nigh or more then Hog Roast Wellingborough are more than capable of offering up fantastic service to be remembered, no matter your budget or occasion. Quality comes in everything we do as we also source from top end stocks and farms for exceptional meats and ingredients. This premium quality however fortunately does not come with the premium cost, as we work to affordable and flexible pricings for you!
Premium Dining, Affordable Costs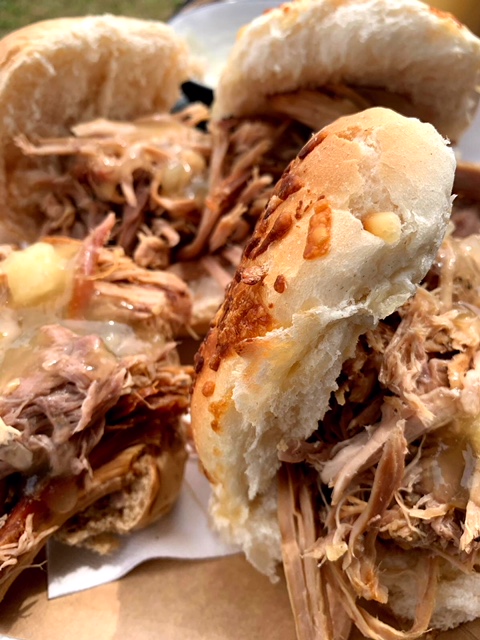 We've got a whole host of ways to keep you well fed here at Hog Roast Wellingborough. Of course, we have the much-adored hog roast, a dish so good we've stuck our name to it, but also complementing this fine meaty treat is an exceptional variety of meat dishes, vegan sides, veggie mains, gluten-free substitutes and more! Our team here are dedicated to providing quality service that works to your event specifically, and so with that we have plenty of food experts here ready with quality recommendations for taste combinations and serving styles to really suit your style and make your event really sing!
Be sure to get in bright and early for your bookings, as the brilliance of Hog Roast Wellingborough is well known and goes quick! Call today.