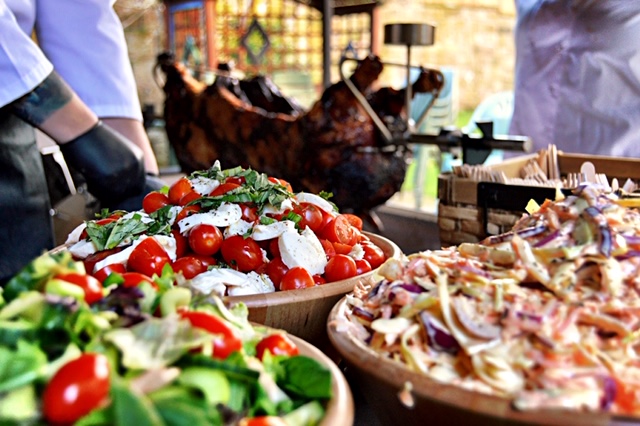 If you're on the lookout for a professional catering service in Watford, look no further than Hog Roast Watford. We are a team of chefs, waiting staff and events organisers that have been in the business for over 10 years and have gained a great reputation for our quality food and excellent customer service.
Regardless of the type of event you're planning on holding or the number of guests you're inviting – we are happy to bring first-class catering to your special occasion. We attend a wide range of events including wedding receptions, birthday parties, festivals, markets and corporate occasions to name just a few.
High-Quality Food From Hog Roast Watford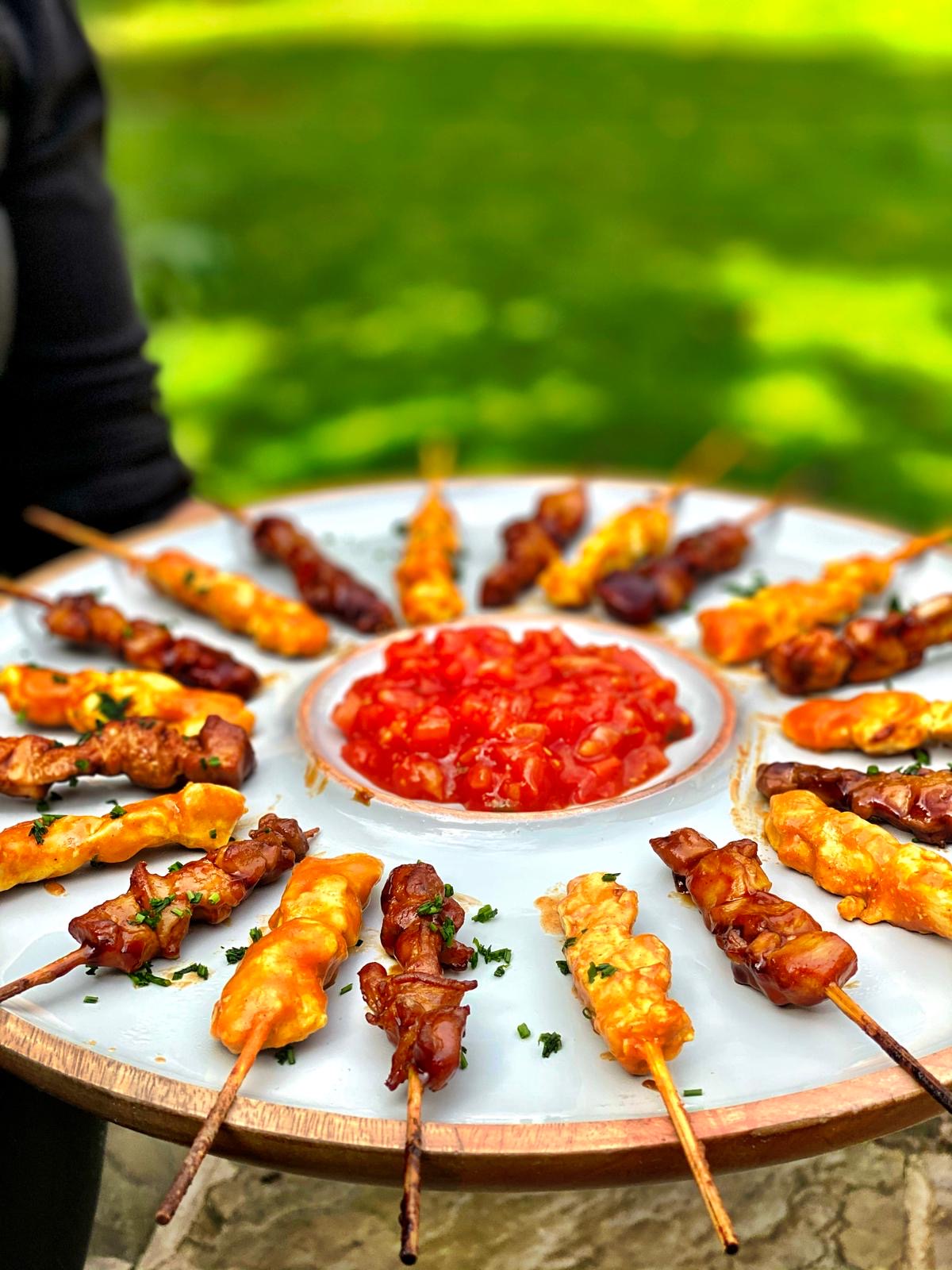 Our most popular dish is our free-range pork with our crispy crackling and homemade apple sauce that can either be served as a main dish or as a hog roast sandwich, dependent on the formality of the event. We do understand that not every guest will wish to eat our standard menu choices, which is why we serve menus to suit an array of diets including vegan, vegetarian and gluten-free. The Hog Roast Watford team will formulate your chosen menu on the day – up to 6 hours beforehand to roast the hog to total perfection.
Our dishes are made entirely from scratch and we only use the finest produce sourced from local, recommended farmers to ensure the food is of the highest quality.
It's likely you'll have an array of questions about the services we can offer, therefore, why not get in touch with our Hog Roast Watford team today? We will be happy to chat through the options with you and help you decide on the type of catering that is most suited to your event. If you're savvy in the kitchen, you could also decide to hire your very own Hog Roast Watford machine from us!